Obama Poised to Block Chinese Takeover of Germany's Aixtron
Obama Blocks Chinese Investment Fund's $712M Aixtron Buy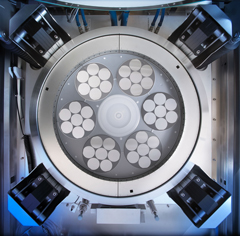 President Barack Obama on Friday blocked China's Fujian Grand Chip Investment Fund LP from moving forward with its €670 million ($712 million) takeover of chip equipment maker Aixtron SE, after the Committee on Foreign Investment in the U.S. found the deal would likely pose a national security risk.
The executive order prohibits FGC from acquiring Aixtron's U.S. assets and gives the companies 30 days to terminate the transaction.
U.S. President Barack Obama is poised to block a Chinese company from buying Aixtron SE in Germany, people familiar with the matter said, marking only the third time in a quarter century that the White House has rejected an overseas buyer as a national security risk.