The iEV6S a new electric car for China based on the JAC Refine S2 compact SUV.
https://www.youtube.com/watch?v=lNC_D3Fi09s
The JAC iEV6S is powered by an electric motor with 114hp and 250nm. Top speed is 130km/h and 0-100 takes 11 seconds. Charging takes 11 hours on 220V or one hour on a fast charger for 80% battery. Range is 253 kilometer or 300 kilometer when speed does not exceed 60 km/h.
为适应新政策 江淮iEV6S换装国产电池
JAC starts now to use local Chinese battery replacing the one from Korea (Samsung).
江淮新款iEV6S将会搭载来自华霆动力的锂电池,而之前江淮iEV6S则搭载三星品牌的18650锂电池。此前,江淮曾与华霆联合成立合资公司研发生产新能源车所使用的锂电池。
JAC new iEV6S will be equipped with lithium batteries from Hua Ting power, but before the JAC iEV6S is equipped with the Samsung brand 18650 lithium battery. Previously, he worked with Hua Ting JAC set up a joint venture R & D of new energy vehicles lithium batteries used.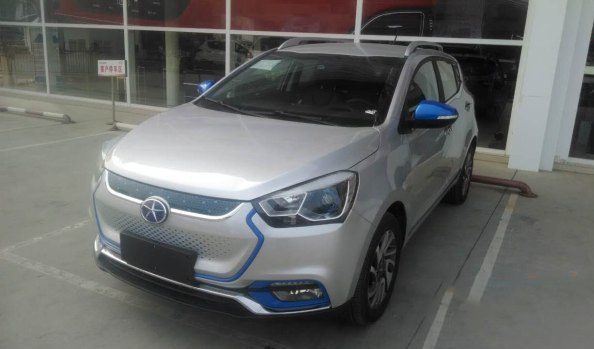 江淮新款iEV6S搭载了来自华霆品牌的锂电池组,其电池容量预计和之前采用的三星锂电池一致,为33kWh。根据国家最新的新能源车型补贴政策,未来国家针对新能源车型的补贴将主要用于补贴电池生产厂商,此次江淮推出搭载"自家"生产的电池,也是为应对未来国家的新能源补贴新政。
JAC new iEV6S equipped with lithium batteries from Hua Ting brand, its battery capacity is expected and consistent with previous Samsung lithium batteries used for 33kWh. According to the latest models of new energy subsidies, subsidies for the country's future for new energy vehicles will be mainly used to subsidize the battery manufacturer, the Jianghuai launched carrying "Home" production of batteries, but also in response to the future of new energy subsidies Deal States.