Zhang Chengdong joins Rayo Vallecano on loan
留洋西甲第1人 国安官宣张呈栋租借巴列卡诺
Zhang Chengdong
9 feb 1989
1,83 m
80kg
Video
http://sports.sina.com.cn/china/j/2015-07-21/doc-ifxfaswf8001752.shtml
http://sports.sina.com.cn/china/j/2015-07-21/doc-ifxfaswf8001752.shtml
BEIJING, July 21 (Xinhua) — Chinese Super League (CSL) side Beijing Guoan's Zhang Chengdong has joined Spanish club Rayo Vallecano on loan, the Beijing club confirmed on China's Twitter-like social media Weibo on Tuesday.
Zhang is expected to be the first Chinese player to play in La Liga.
According to Beijing Guoan, Zhang will play for Rayo Vallecano in 2015-2016 season, with his loan due on June 15, 2016.
"Thanks for his contribution to Beijing Guoan. Wish him all the best during the next phase of his career."
"Cheer for you, and wait for you," the club wrote on Weibo.
26-year-old Zhang began his professional career in Liaoning, where he had a three-season spell before joining Portuguese Club Deportivo Mafra. He also played for Leiria Uniao, Beira Mar in Portugal and Eintracht Braunschweig in Germany.
He has been in Beijing Guoan since 2013.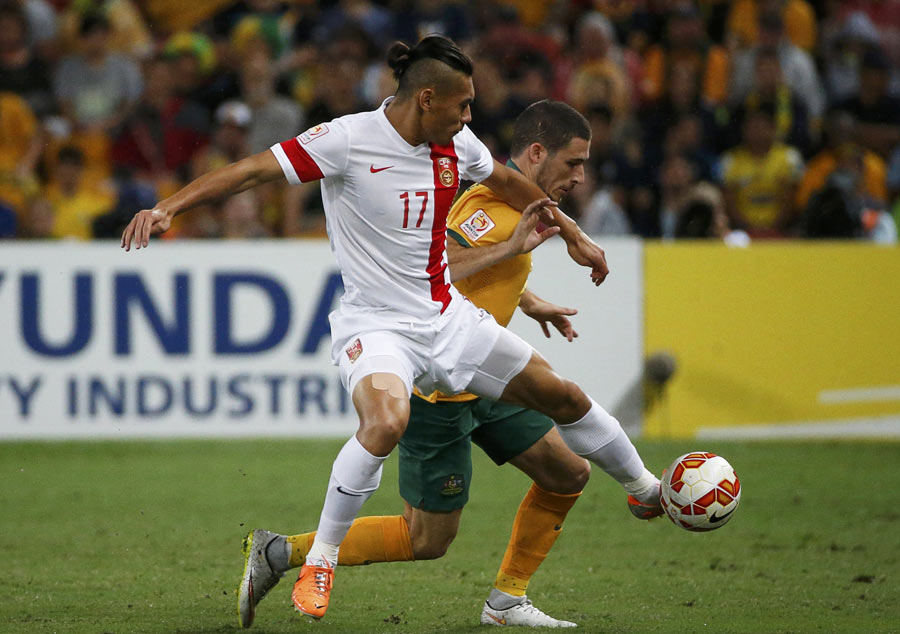 His coach up to now in Beijing Guoan, Gregorio Manzano, confirmed the news on his Twitter account: Zhang Chengdong will be a Rayo player next season.
The 26 year old forward, who plays for the Chinese national team, has already played in Europe, having been in Portugal for two seasons (Uniao Leiria 2010-11 and BeiMar 2011-12) and in Germany for one (Eintracht Braunschweig 2012-13).
The move to Spain though is a first for the country, as it's the first time a Chinese player will have played in the Spanish top flight.
Zhang Chengdong has already said goodbye to his teammates and the coaching staff at Beijing Guoan and is expected to be at the disposal of Paco soon.