SAIC, GM unveil jointly-developed engines
Saic Motor Corporation and General Motors Company recently launched the SGE series of direct-injection engines and the Cube-Tech powertrain they developed jointly.
The SGE series consists of 11 types of engines, all designated for the Chinese market, said Xin Jun, director of SAIC Motor Technology Center.
Before reaching the cooperation deal with General Motors, SAIC already finished its part of the work and developed the MGE 2.0T engine, which share many standards as the SGE series, Xin said, indicating SAIC possesses world-class technologies.
The 1.4T SGE engine will be used in the MG family of sedans this year while the TST6 powertrain will be used in mid-range and high-end models of Roewe and MG cars, the SAIC official said.
162kW的最大功率,350Nm的峰值扭矩,在自主发动机中毫无疑问是最强悍的,即便放到合资车型发动机中也是能排上前几名的。官方宣称,MG GS的百公里加速成绩达到了8秒。
在变速器方面,与发动机匹配的是一台由上汽自主研的6速TST湿式双离合变速器。而且,上汽对湿式双离合的研究起步最早,也是第一家实现湿式双离合完全自主知识产权并投入量产的车企。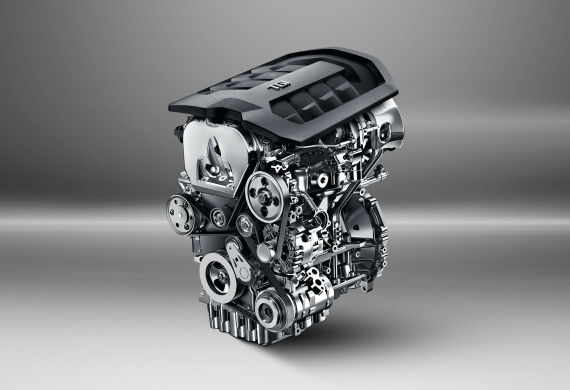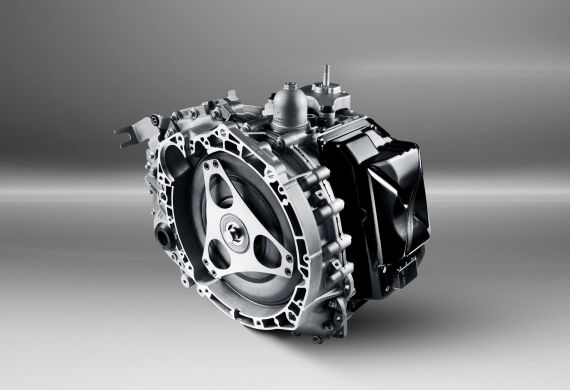 从最大功率上看,MG GS的2.0TGI已经接近奥迪Q5的EA888高功率版本,而最大扭矩均保持在350Nm。在油耗方面,官方给出的MG GS百公里综合油耗为7.9L。因此,可以认为上汽MG主导研发并量产的这台2.0TGI发动机,已经达到了国际一线发动机的水准。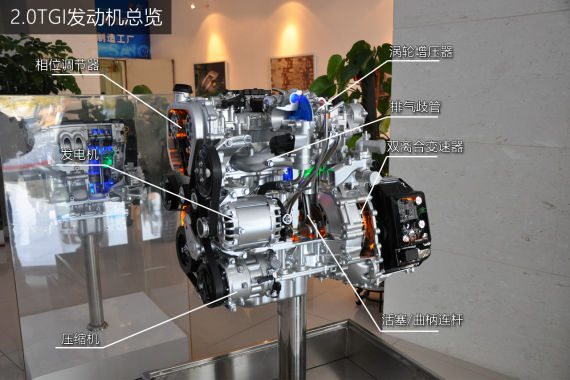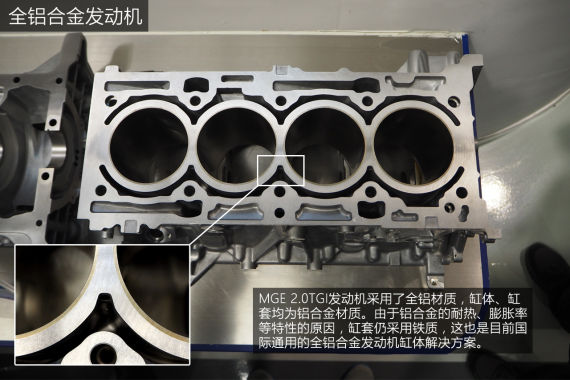 SAIC "CUBE-TECH" export involve multiple regions
In the first half of this year, SAIC officially released the power system called "CUBE-TECH", the project consists of three powertrain, which covers small displacement / large displacement supercharged engine and dual-clutch transmission, which SGE series injection A total of 11 engines, displacement from 1.0L to 1.5L, including triplex and a combination of two four-cylinder, while also providing two types of pressurized and non-pressurized; MGE ​​covers 1.8T, 2.0T and 2.0L three engine; while compared with 6-speed dual-clutch 7-speed dry and wet two types, SAIC will be universal "CUBE-TECH" power system.
It is understood that the future of the gradual spread of SAIC "CUBE-TECH" power systems, such as MGE and SGE series direct-injection engine, TST dual-clutch gearbox will be sold worldwide, involving exports to Europe, Asia, North America and other markets. In the two matches Roewe and MG brands, while the new power system will also be sold to other domestic private car prices, from the realization of nurturing China's auto industry.
With the new power system is about SAIC popularity of its two brands SAIC Roewe and MG will be fully facelift new power, its competitiveness in the market will further enhance, will continue to narrow the gap with competitors.