[Chery Model] 2010 New A3 sedan $12,000 to $14,000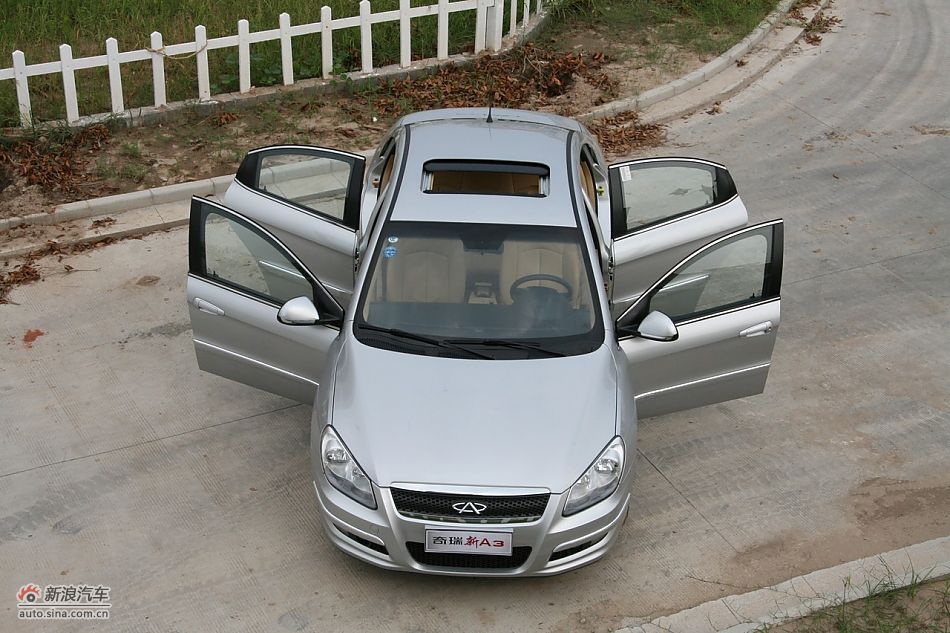 Chery's technician believed that the excellent test results are due to Chery's comprehensive five-star research and development system. Commencing in 2003, the five-star R&D project was carried into effect. After several years' efforts, Chery has formed a comprehensive system of product R&D, test validation, manufacturing technology, supplier management and process control. Chery A3's R&D team is just made up of the elites from this system. It is reported that the process of Chery A3's R&D is very harsh on technology and design, both of which adopt one-vote-down system. In all, Chery spent four years to do R&D on Chery A3 before it went off the production line.
Five-star Manufacture
The C-NCAP five-star safety not only requires an anti-deformation rigid body, but also requires the body being capable of absorbing most impact force. More than 40% of Chery A3's body is made of 600MPa high strength steel, which is three times as strong as ordinary steel. Thus, the safety is fully ensured.
This high performance Chery A3 encompasses Chery independent R&D technology and international leading technologies. Its quality is guaranteed by the use of advanced robots coordinating with high-precision tooling equipment in the stamping line, 62 automatic welding robots as well as laser welding of sheets with different thickness in the welding workshop, Durr, global most advanced coating process in the coating line and additional seven check points in assembly workshop. Chery A3's success is also due to the international cooperation all over the entire industry chain by cooperating with leading auto part suppliers listed in World Top 500 Companies.
Five-star Features
Chery A3 got all the extra points in C-NCAP. The insiders stated that extra points demand the test car's equipment taking both drivers and passengers' safety into consideration. Though sold at a much lower price, Chery A3's equipment and Audi A4's overlap by 85%. The safety is secured by the active and passive safety features like 6 air bags, pretension seat belt, ESP and ABS + EBD.
Five-star Service
Chery A3's sales service is also up to five-star standard. It takes initiative in practicing a 4-year/120,000 km warranty while it is universal to practice a 2-year/60,000 km warranty in China. More than 600 Chery service stations, professional maintenance teams composed of 1,000 service cars, "24-Hour Project" service system and tens of thousands of outstanding service talents are on standby to provide Five-star service.