The Chery Tiggo (in Chinese: 奇瑞瑞虎 (Qirui Ruihu), codename T11) is a compact SUV produced by the Chinese automaker Chery Automobile since 2006. It is a five-door crossover SUV available as a front-wheel drive or four-wheel drive with 1.6, 2.0 and 2.4-litre gasoline engines.
There are many styling cues which resemble other compact SUVs, like the Toyota RAV4, Honda CR-V and Mitsubishi Outlander, although the Tiggo is not a badge-engineered version of any of them.
The Tiggo is being assembled in Uruguay as of late 2007, as a result of a partnership between Chery and Argentine company Socma. The goal is to export the car to Argentina and Brazil – 30% to 50% share of local components are needed to receive zero-tariff status inside the Mercosur.[1] The Tiggo is also imported and assembled in Italy by the DR Motor Company as the DR5.
The 2.0 L version is also being assembled in Egypt as of late 2008 under the Speranza brandname. It is the latest addition to the assembly line of Egyptian assembled Chery cars (Eastar, A5 and A1) by Aboul-Fotouh (former BMW dealer in Egypt).
报价:8.48-12.38万元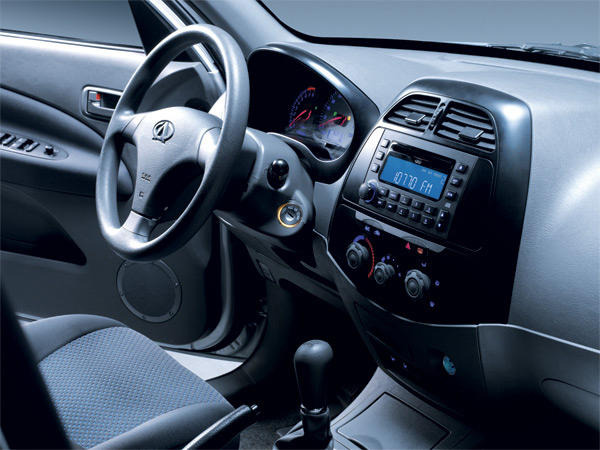 /800px-Chery_Tiggo.jpg" width="600″ />