[2017] China becomes largest market for GM's Cadillac
China becomes largest market for GM's Cadillac
A Cadillac XTS is unveiled at Auto Guangzhou in Guangzhou, Guangdong province.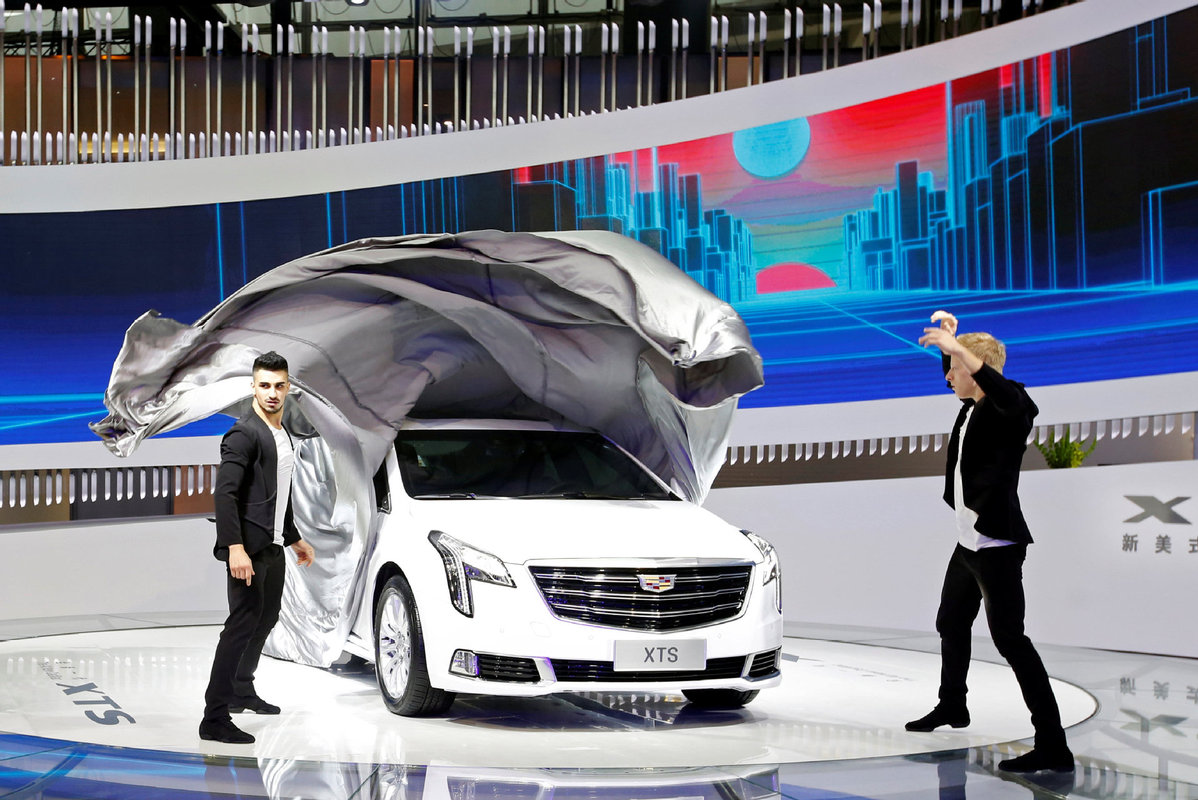 2018.01
China surpassed the United States in 2017 as the largest retail market for Cadillac, the premium arm of General Motors Co, said the US carmaker on Thursday.
GM China said 175,489 Cadillac cars were sold in China last year, an increase of 51 percent year-on-year, beating the brand's home country the United States.
The brand recorded 22 months in a row double-digit sales growth by the end of December in China, the carmaker said.
Cadillac's robust growth also helped the sales of General Motors and its joint ventures in China, where the company sold more than 4 million vehicles for the first time.
Besides Cadillac, China has become the largest market for many other premium car brands, including Audi, Mercedes-Benz, BMW and Porsche.
Premium car sales have been a major highlight of the automotive industry in China, which has been the world's largest car market since 2009.
Statistics from 11 premium carmakers show that their combined China sales in the first 11 months of 2017 reached nearly 2.24 million, an 18.1 percent rise year-on-year.
In the same period, the overall growth rate for China's automotive industry was a meager 3.6 percent. Passenger car sales grew even slower, 1.9 percent year-on-year.
Premium cars are also gaining a larger market share. From January to November 2017, they accounted for 10.18 percent of total passenger car sales in the country. Back in 2011, the figure was around 6.5 percent, according to news website paper.cn.