Perhaps picking Germany to unveil the new Huawei flagships was not random – the company caught everyone by surprise with the limited edition Huawei Mate 9 Porsche Design. The fashion-focused subsidiary of the legendary car maker is not new to phones, but this is its first partnership with Huawei.
Huawei Mate 9 Porsche Design will set you back €1,395.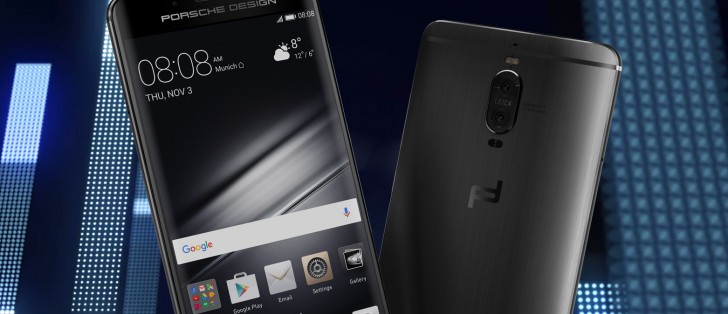 A bit of history first – Porsche Design was founded by Ferdinand Porsche's grandson, who also happened to design the Porsche 911 way back in 1963. Then there's Leica, another legendary German brand, this one focused on photography. This phone is loaded to the brim with famous brands.
The Huawei Mate 9 Porsche Design is smaller than its mass-market sibling – it has a curved 5.5" display. It is sharper (QHD resolution, 534ppi vs. 1080p, 373ppi) and it is an AMOLED to boot. It's thinner and lighter too – 7.5mm, 169g, but keeps the 4,000mAh battery of the burlier Mate 9.
The phone borrows the Kirin 960 chipset, but ups the memory to 6GB of RAM and 256GB of storage (up from 4GB/64GB). You lose the microSD slot, not that you'd notice. This is a premium offering in electronics terms, not just design.
The much talked-about camera adorns the back – Leica-branded with a 12MP color sensor and a 20MP black & white sensor. This is the second generation of the camera found on the P9 (which was 12MP + 12MP instead). The latest Kirin chipset is capable of 4K 2160p video capture, so that's another leg up on the P9.