Ding Junhui defeats Mark Selby 10-6 to win the Shanghai Masters
Ding Junhui claimed the 12th ranking title of his career by beating Mark Selby 10-6 in the final of the Shanghai Masters.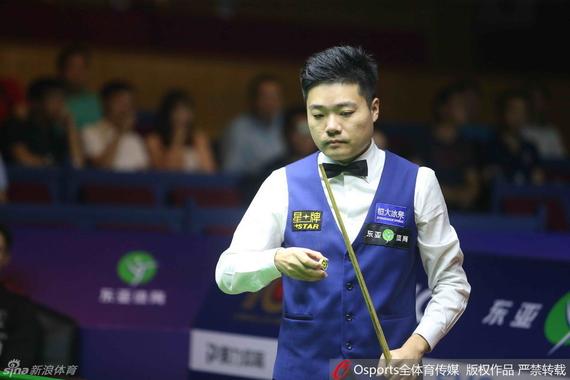 The triumph gained a small measure of revenge for the defeat the Leicester cueman inflicted on Ding in the World Championship final back in May.
On this occasion the Crucible runner-up bounced back from an early deficit of 3-1 to win five frames on the trot to take a 6-3 lead into the interval.
Selby then levelled at the start of the evening session following breaks of 76, 102 and 53 only for the 29-year-old to restore his advantage to lead 9-6, including a break of 97, before closing out victory in the 16th frame after a run of 46 left his opponent needing snookers off the last remaining red.
Ding become the first player to lift this trophy twice, as well as picket the £85,000 top prize and moves up to sixth in the world rankings.
Despite the defeat, Selby consolidated his position as world number one by collecting a runners-up prize of £35,000.
北京时间9月25日晚,2016斯诺克上海大师赛结束了全部比赛,在决赛的最后阶段,丁俊晖发挥出色,以10-6战胜马克-塞尔比,夺取了赛事冠军,整场比赛丁俊晖打出1个单杆过百和7个单杆50+,同时他也成为了上海大师赛十年来唯一一位获得了两次冠军的球员。自2014年中国赛之后,丁俊晖时隔29个月再夺排名赛冠军,也是他职业生涯的第12冠。