Chinese investors surged into EU at height of debt crisis
去年中国投资欧盟180亿美元
As investors fled Europe in the worst days of its sovereign debt crisis, China-based companies moved in the other direction and surged in, with cash flowing from China into some of the hardest-hit countries of the eurozone periphery.
In 2010, the total stock of Chinese direct investment in the EU was just over €6.1bn – less than what was held by India, Iceland or Nigeria. By the end of 2012, Chinese investment stock had quadrupled, to nearly €27bn, according to figures compiled by Deutsche Bank.
The buying spree, analysts say, was nothing short of a transformation of the model of Chinese outbound investment. It is expected to increase steadily over the next decade.
And in 2014 alone, China invested 18 billion USD in Europe, up 200% compared to 2013.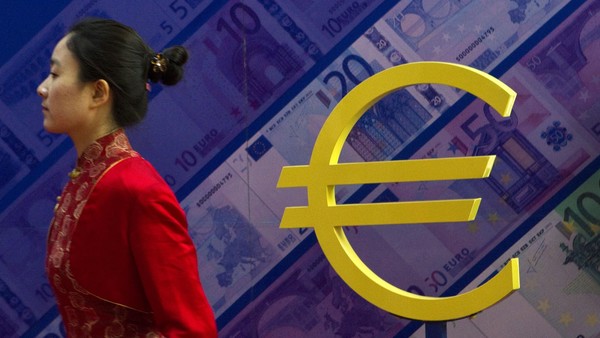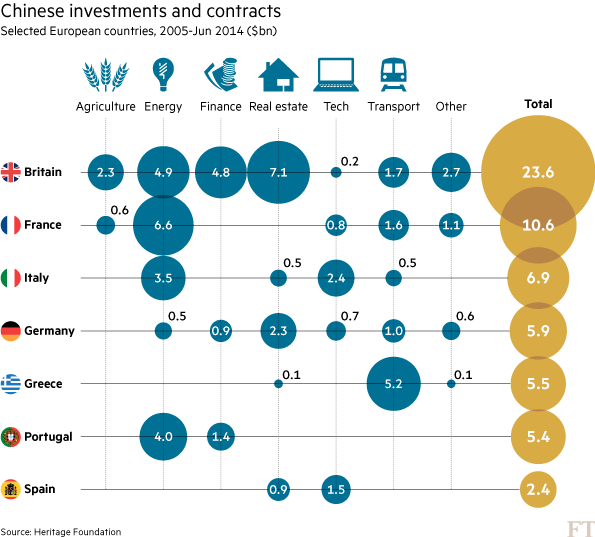 2013年,欧盟境内的中国投资虽然有所后退,但2014年在欧盟的中国投资比上年增加了两倍,达到180亿美元。目前来看,英国是吸引中国投资最多的国家,但中国在法国的投资呈现不断增加的趋势。
英国是欧盟中国投资最多的国家。报告显示,中国投资者对房地产、对农业以及食品有越来越高的投资兴趣。
2014年,中国企业和投资者共完成153项投资,总投资额达到180亿美元。2013年,中国在欧盟的投资减少为86亿美元,2012年则为120亿美元。在经过2013年的低谷期后,中国投资在2014年大幅增加,据报告分析,这与能源和建筑材料的生意增加大有关系。
英国是中国投资者最喜欢投资的欧盟国家之一,2014年,在英国的中国投资达到51亿美元,其次是意大利:35亿美元;第三位是荷兰:23亿美元;第四名葡萄牙:20亿美元;第五名是德国:16亿美元。
不过,如果从2010到2014几年间连续起来比较,中国在欧盟投资的国家中,法国排到第三名,在法国的中国投资加起来达到了80亿美元,其中包括东风入股标致雪铁龙的11亿美元。根据报告分析,中国在法国投资不断增加的这一趋势应在2015年得到进一步证实,包括中国企业在地中海俱乐部投资43亿美元,在卢浮宫酒店集团投资15亿美元等等。