BAIC Seeks Foreign Acquisition Targets
China's Fifth-Largest Auto Maker Scouts Mid- to High-End Brands in Europe, U.S.
Beijing Automotive Industry Holdings Co., a joint-venture partner of Daimler AG DAI.XE +1.92% and Hyundai Motor Co. 005380.SE +0.81% in China, said Thursday it is scouting premium foreign car brands to buy.
"We have candidates in mind," said Dong Haiyang, president of BAIC's international arm. "We are seeking mid- to high-end brands in both Europe and the U.S., as well."
BAIC had said previously it was conducting such a search in Europe.
Mr. Dong, speaking at an event in Beijing, said that the company had held talks with "a couple" of targets, adding that he hoped an agreement could be completed "as quickly as possible."
To finance its overseas expansion, including assembly buildup, BAIC is gearing up for an initial public offering of stock in Hong Kong, said Mr. Dong, without adding how much the company could raise. In January, people familiar with the situation put the size of the IPO at $2 billion.
China has been the world's largest auto market since 2009, but local car makers are still struggling to compete with foreign brands, even at home. Chinese brands had only a 27.5% share of the domestic sedan market in 2013, according to the China Association of Automobile Manufacturers.
Exports of cars from China also declined in 2013, falling 10% to about 600,000 vehicles.
Most Chinese car makers have yet to meet the stringent safety and emission standards of the world's biggest auto markets such as Europe and the U.S.
"Low price, low quality and no service—that is the impression Chinese brands have around the world," Mr. Dong said.
Buying a foreign brand would expedite BAIC's effort to become a household name in the global car market and give it access to more advanced technology, he said.
Rivals are already headed in that direction. Last week, Dongfeng Motor Group Co. DNFGY -0.90% of China signed an agreement with PSA Peugot Citroën SA of France, whereby Dongfeng and the French state agreed to each buy stakes in Peugot.
The trend got a push in 2010, when closely held Zhejiang Geely Holding Group Co. bought Swedish car brand Volvo from Ford Motor Co. F -1.37% And in 2009, BAIC bought certain assets, including intellectual property for two sedans, from the Swedish car maker Saab Automobile AB.
BAIC sold 2.11 million motor vehicles in 2013, up 25% from a year earlier. Among the total, the company's car-making joint ventures with Daimler of Germany and Hyundai of South Korea contributed about 60% of the sales volume, according to separate statements from the three parties.
BAIC auto's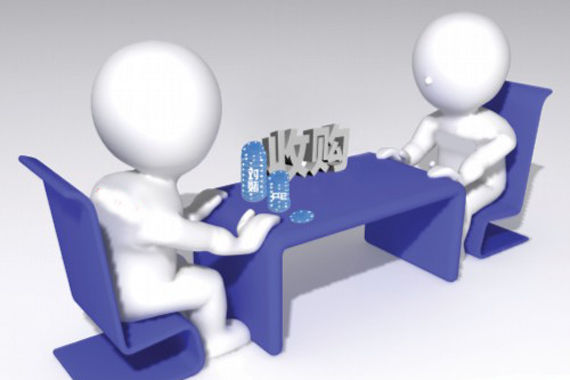 中国北汽集团正筹划在美国或欧洲收购中高端汽车品牌,以加强其全球业绩表现,目前已经有候选的收购对象。
  欲购欧美高端品牌
  4月3日,北汽集团发布声明称,准备从欧洲或者美国收购一个"中至高端品牌"。北汽国际总裁兼党委书记董海洋表示,去年北汽曾表态准备在欧洲收购车企,而现在已经将搜寻范围扩大到美国。
  去年6月下旬,北汽正式启动"北汽国际"并发布国际化战略,规划内容之一是通过投资银行三家欧洲中等规模的车企接洽,欲按照上汽收购罗孚的模式,最终希望至少收购一家车企,达到资源整合与扩张的目的。
  董海洋宣称,由于北汽自主品牌在海外知名度较低,因而北汽在全球市场破局需要较多时间,而收购海外品牌则是一条捷径;并且现在已经取得一定进展,"我们已经有了多家候选。"去年,董指出北汽希望收购中等规模的欧洲品牌,目前欧洲经济低迷,因此北汽能够使用这些车企的生产设施,打造基地实现在欧洲扩张。
  路透社等外媒报道称,随着中国本土市场日趋"红海化",中国车企正相继出台全球扩张规划,而部分欧洲和美国竞争对象则因经济状况不佳,为中国公司提供了良好的收购契机。
  上周,东风汽车同标致雪铁龙正式签订协议,前者帮助后者开展30亿欧元增资计划,持股14%,成为并列三大股东之一。吉利控股集团在2010年收购沃尔沃汽车之后,今年3月份又接手英国电动商用车制造商Emerald Automotive。此外,一些小众汽车品牌例如阿斯卡里(Ascari)也有被中国企业收购的传闻。
  外媒认为,北汽正同时在中国本土和海外执行扩张计划,以更好地同上汽、一汽以及东风等对手展开竞争。该公司2009年从通用汽车手中购得部分萨博品牌的技术,之后开发出绅宝车型。今年2月北汽还购得美国新能源公司Atieva总计25.02%的股份,预计在第3年推出与奥迪A6L同等级的电动汽车。国内方面,去年北汽收购了昌河与镇江汽车两家小型车企。