[Brasil] Geely Auto to set up factory in Brasil
Geely Auto to set up factory in Brasil
吉利汽车将在巴西建厂 投产4款车型
Geely Auto to set up factory in Brasil producing 4 models.
Geely sold total 549,500 cars world wide in 2013, up 14%.
Geely's total export volume is 120,000 units in 2013.
吉利巴西工厂将在今年年初开工建设,先期有望投产帝豪EC7、EC7-RV和全球鹰熊猫GC2、GX2四款车型。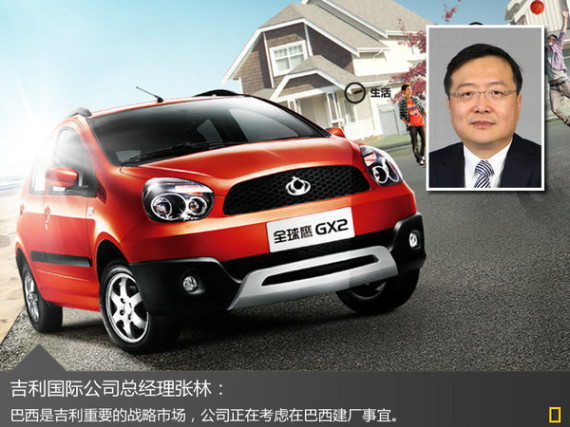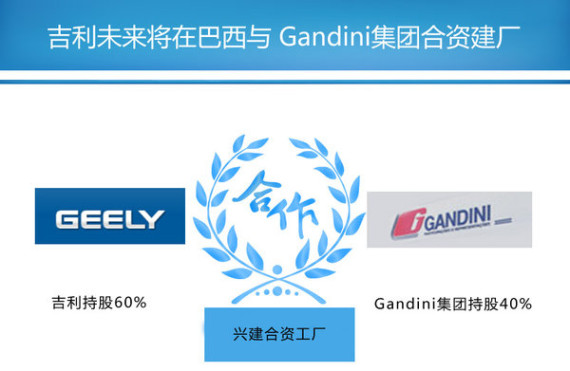 近年来吉利不断加速海外市场扩张步伐。张林透露,目前吉利已经在俄罗斯、埃及和乌拉圭建立CKD(全散装)工厂,在乌克兰、斯里兰卡、印尼、埃塞俄比亚拥有SKD(半散装)工厂。去年,吉利全球鹰GX7等一批新车型也开始导入海外市场,新车型的加入将为其进一步开拓海外市场注入新的活力。根据吉利规划,2015年要实现200万产销量,其中海外销售占总产销量的三分之二。
Geely overseas markets in recent years continue to accelerate the pace of expansion. Zhang revealed that Geely has established CKD (full-bulk) factories in Russia, Egypt and Uruguay, with SKD (semi-knocked down) plant in Ukraine, Sri Lanka, Indonesia, Ethiopia. Last year, Geely Global Hawk GX7 and a number of new models have begun to import overseas markets, adding new models will inject new vitality to further expand its overseas markets. According to Geely plans in 2015 to achieve 2 million production and sales, production and sales of which two-thirds of total overseas sales.