[Belgium 2:3 Japan] Friendly Match 2013.11.19
After 2:2 against Netherlands, Japan defeated Belgium again.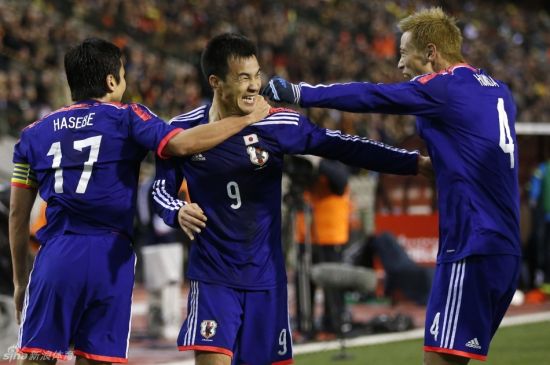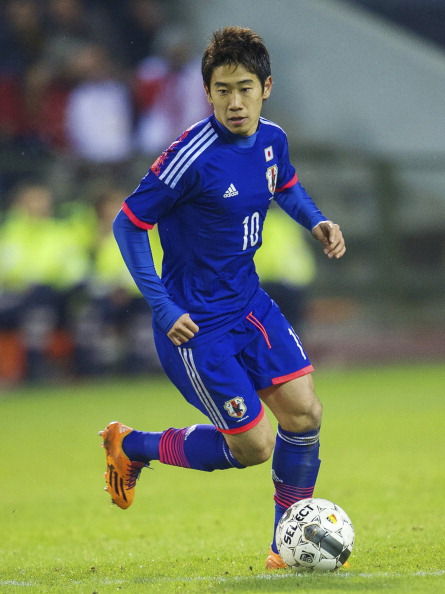 谁是当今亚洲足坛最强的球队?恐怕大多数人的答案都是日本队!还不到一周的时间,日本就将自己的蓝色旋风席卷欧洲大陆,世界杯亚军荷兰和总身价近4亿欧元的欧洲第一妖队比利时接连成为证明日本强悍实力的配角,这无疑是日本足球的巨大成功。
早就确立学习巴西技术流足球风格的日本几十年如一日的坚持换来了如今批量优秀球员的崛起,这其中尤其以本田圭佑、香川真司、长友佑都等人为代表,而意大利主帅扎切罗尼则将意大利人的整体性足球很好的与日本足球的特点做了结合,如今的这支日本队绝对有潜力与各路豪强掰掰手腕了。
Belgium 2-3 Japan: Wilmots' men defeated again
The hosts were beaten by Colombia last week and tasted defeat for a second time in a matter of days on Tuesday
Belgium fell to their second defeat inside a week as they were beaten 3-2 by Japan in an entertaining friendly in Brussels.
Having lost 2-0 to Colombia last week, Marc Wilmots' side were again beaten at the Stade Roi Baudouin, despite taking the lead.
Kevin Mirallas put Belgium ahead after 15 minutes, thanks to an impressive assist from Everton team-mate Romelu Lukaku, but Japan were soon level.
After 37 minutes, Yoichiro Kakitani was perfectly placed to head home a Hiroshi Kiyotaki cross from the right, before Keisuke Honda was on target early in the second half.
Substitute Shinji Okazaki rounded off the visitors' scoring, applying a delightful finish to some impressive build-up play with Honda, before Toby Alderweireld headed home 11 minutes from time.
Belgium got off to the ideal start, going ahead through Mirallas after Lukaku had expertly evaded the tackle of Eiji Kawashima before calmly rolling across for Mirallas to finish, with the goalkeeper way out of his box.
Honda almost levelled 10 minutes later, but he failed to connect with a corner after Simon Mignolet was unable to clear, as Japan looked to show some of the powers of recovery that saw them draw 2-2 against the Netherlands on Saturday.
And they were rewarded for their bright response when Kakitani headed home the equaliser for Alberto Zaccheroni's men after good work on the right wing from Kiyotaki.
Japan even came close to going in ahead at the break, with Makoto Hasebe's fierce drive tipped over by Mignolet two minutes before the interval.
Eight minutes into the second half, Honda put Japan on top with his second goal in as many international games. The CSKA Moscow midfielder put his side ahead with a well-taken drive from the edge of the area that left Mignolet with no chance.
Substitute Okazaki gave Japan a two-goal cushion with a well-worked move, playing a neat one-two with Honda before firing past Mignolet in the Belgium goal.
Alderweireld scored a second for Belgium late on but it was too little too late as Japan held on to record their first win in four matches.