BEIJING – Domestic carmaker Zhejiang Geely Holding Group will begin assembling cars in Egypt in the third quarter of this year for sale locally and in nearby markets across Africa and the Middle East.
Last week Geely signed an agreement with Egyptian company GB Auto to assemble cars using parts shipped from China.
Initial capacity at the Egyptian plant will be 30,000 units a year, the company said, with the Emgrand EC 7 to be the first model built.
A top-class sub-brand of Geely's lineup, the Emgrand is designed to improve the carmaker's image, which is associated with cheap cars in the minds of many consumers.
The company said more models will be assembled in Egypt, but it is still considering plans for its product lineup.
With a market share of about 28 percent in 2010, GB Auto is the biggest auto assembler and distributor in Egypt.
It also has sales branches in Iraq, Jordan, Syria and Algeria.
Before local assembly starts in July, GB Auto will first import some Panda and Emgrand cars to Egypt starting in the second quarter.
Leading auto exporter Chery was the first Chinese carmaker to have a factory in Egypt when it began assembling cars there in 2005.
Domestic carmakers JAC Motor and BYD also export to Egypt.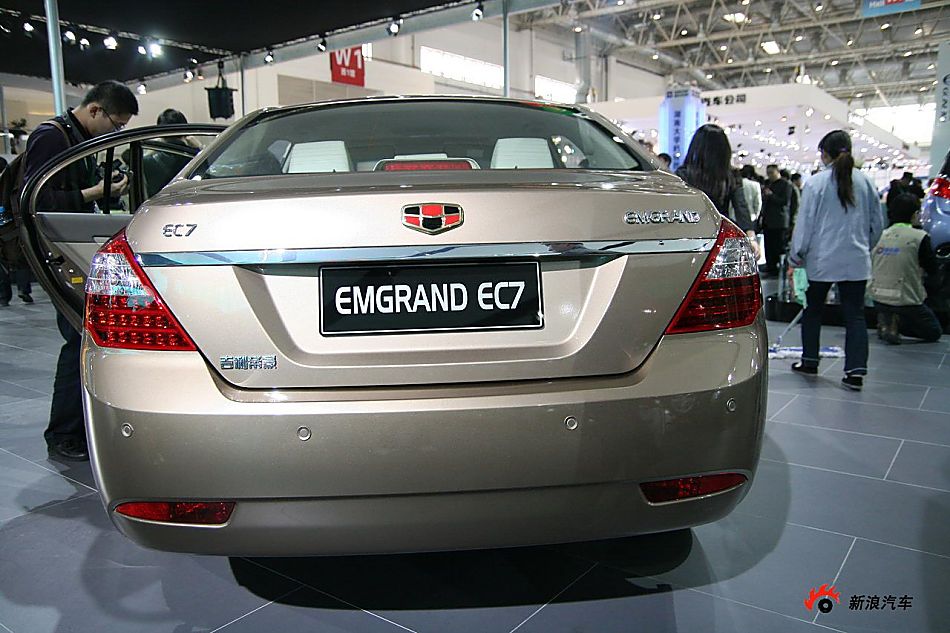 (Shanghai September 19) – Geely has exported a total of 57,000 vehicles from January to August, chinanews.com reported today. The figure is over triple the amount the manufacturer exported in the first eight months of 2011. Among that number, over 24,000 Geelys were exported to the Middle East and North Africa over the eight month period, over six times greater than last year's figure. Sales to the region constituted 43 percent of Geely combined overseas sales amount.
Geely first entered the Middle East in 2003 after signing an export agreement with Syrian enterprise Mallouk. Despite the advances the manufacturer made in the following years with expansion into markets in Central Europe, Latin America, Southeast Asia and Africa, it never faltered in its partnership with Mallouk.
Geely's sales in Iraq have also been noteworthy, with exports to the country growing from 2,100 units in 2010 and 3,695 in 2011 to 13,021 units in the first eight months of 2012.
Furthermore, Geely will be making its market debut in Egypt next month. The manufacturer's partner in the country, Ghabbour Auto, possesses the largest automobile sales network in Egypt and the whole of North Africa. The Emgrand EC7 (pictured) will be the first Geely sold in Egypt. It will be domestically assembled in knockdown form, which will help ensure that Geely is able to meet the changing demands of consumers in Egypt and surrounding countries.
Geely's export sales are expected to break the 80,000 vehicle barrier this year.