Not really sure who said this what he exactly said. But here is well a "report about this 20 years".
We have to wait and see what that number of years will be.
Great Wall has made a splash in the West but vice-president Huang Yong says it will take 20 years to crack the global market.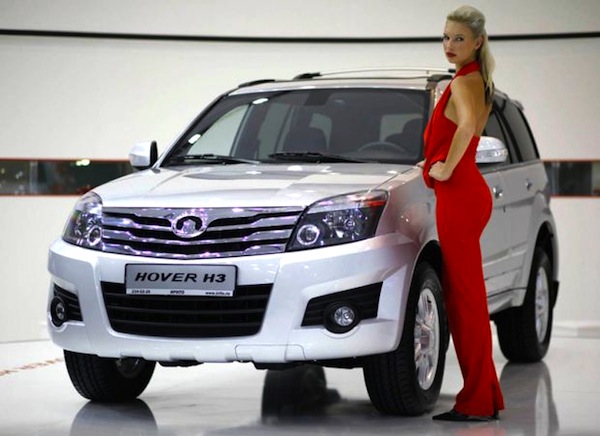 CHINA'S fledgling car brands are being wedged between slowing growth at home and a lack of competitiveness in export markets, says a leading independent carmaker.
Great Wall Motors, one of the few Chinese carmakers to sell in developed markets after launching in Australia three years ago, believes it will take another 20 years before local cars can perform on the global stage.
First-half results showing 17 per cent higher sales concealed the real picture for the company, Great Wall vice-president Huang Yong told the Global Automotive Forum in Chengdu, southwest China, at the weekend.
"There is a crisis behind the data, because we clearly realise that the starting point for our brand is low. Even though our growth rate is OK, we're uncompetitive, especially in international markets."
Great Wall was the first Chinese car brand in Australia and has sold about 25,000 pick-ups and SUVs, with driveaway prices starting from $21,000.
The most influential people in Sport
Chery and Geely, two other independent Chinese carmakers, have a much smaller presence here and all operate through distributors.
Great Wall is one of the most aggressive Chinese car exporters, pushing into Europe this year after opening a factory in Bulgaria.
But Mr Huang said that despite the rapid growth in domestic demand, local brands had a way to go. "We should stop being greedy and move step by step," he said. "Our goal is to make our product and company international, but this will take another 20 years."
China will export about one million vehicles this year, or just 5 per cent of the 20 million expected to be built.
Auto equities analyst Max Warburton said China's carmakers lacked the key conditions for export success: a profitable home market to fund expansion and a unique selling proposition.
He said the motive behind exports was unclear because profits were "questionable" and there were risks in moving too quickly, with the Korean industry taking years to recover from a perception that it sold substandard cars.
"Every national grouping of car companies that has found export success has done so by offering a superior product, not just a cheaper product," he said, citing the ability of German cars to command price premiums and Japanese success founded on a reputation for quality and economy.
The main export destinations for Chinese vehicles were markets such as Iraq, Belarus and Ethiopia, he said, which "don't yet have an international level of competitiveness in terms of customer expectations".
China's independent brands have been the prime force behind exports. But they have been losing out to the main domestic players, which are joint ventures between carmakers from developed nations and state-owned operations in China. Brands such as Volkswagen and General Motors make almost their entire line-ups in China under these joint ventures and they dominate the market because Chinese buyers prefer them.
The overseas players have little incentive to export because their Chinese partners retain half the profits.
Speaker after speaker at the forum agreed the boom decade for China's domestic market was over and carmakers would have to adjust to single-digit growth.
Sales for the first seven months are up just 3.6 per cent, following a slowdown to 2.5 per cent growth in 2011 after the withdrawal of government incentives for small-engined cars.