Statistics from the Traffic Administration under the Ministry of Public Security show that the total quantity of automotive vehicles in China stood at 217 million by the end of June 2011, including nearly 72.1 million private cars.
The ownership rate of private cars continues to increase, and private cars have become increasingly popular as a mode of transportation. Experts believe China's rapid economic growth and rising incomes of residents lay a solid foundation for the popularization of cars. However, China should treat the growth of private cars with a more rational attitude.
11 cities have more than 1 million cars each
Currently, 11 cities have more than 1 million cars. In the first half of 2011, there were nearly 10.1 million new automotive vehicles nationwide, including 7.6 million new cars, higher than nearly 6.9 million new cars in the same period of 2010. Data shows that 11 cities ,such as Beijing, Shenzhen, Shanghai, Chengdu and Tianjin, have more than 1 million cars, and Beijing has more than 4.6 million cars.
Sedans, the most popular passenger cars, have seen rapid growth in sales. By the end of June 2011, the total quantity of passenger cars in China stood at nearly 67.9 million, including nearly 61.5 million sedans, accounting for nearly 91 percent of the total quantity of passenger cars.
In addition, the "Blue Book on Social Construction" issued by the China Academy of Social Sciences in 2011 points out that there are 60 private cars for ever 100 families in Beijings.
Small, medium-sized cities limit auto purchase
Zhou Qingjie, director of the Economic Research Center under the Beijing Technology and Business University, told reporters from People's Daily that the most important reason for the rapid growth of private cars is that the incomes of China's residents continue to strengthen along with their confidence in China's economic development. The number of common people who have realized the dream of having a private car is increasing. Meanwhile, the abundance of automobiles developed and produced by China's national automobile industry for common families have provided sufficient choices for private car consumer.
But Zhou also believes that the rapid growth of private cars is closely connected with the automobile industry stimulus policy launched by China after the international financial crisis.
Data show that China's automobile sales volume exceeded 13 million in 2009, and the volume of November of 2009 increased by more than 96 percent compared to the same month of 2008, a new historical record. The amazing development of China's automobile industry has made China the largest country in automobile production and sales in the world. And in 2010, China's automobile output and sales volume both exceeded 18 million and both set a new historical record.
However, due to the gradual withdrawal of stimulus policies, certain cities have taken measures to curb the purchase of new vehicles. Beijing took the lead in introducing a series of restrictions on the purchase and use of vehicles as well as increasing parking fees substantially, in order to limit the number of vehicles in the city. Guiyang, the capital of Guizhou province, recently imposed restrictions on car purchases, and it is highly possible that more second- and third-tier cities will follow its lead.
"It is worth nothing that although the purchase restrictions have curbed the growth of private vehicle ownership in Beijing and a few other large cities, the sales of vehicles have risen sharply in second-tier cities. Many residents in second-tier cities were worried about the possible introduction of car purchase restrictions, and thus decided to buy cars ahead of schedule. This has stimulated the growth of private car ownership in China in the short term. In addition to Beijing, many other cities in the country also have great market potential and are ready to witness amazing car sales growth," Zhou said.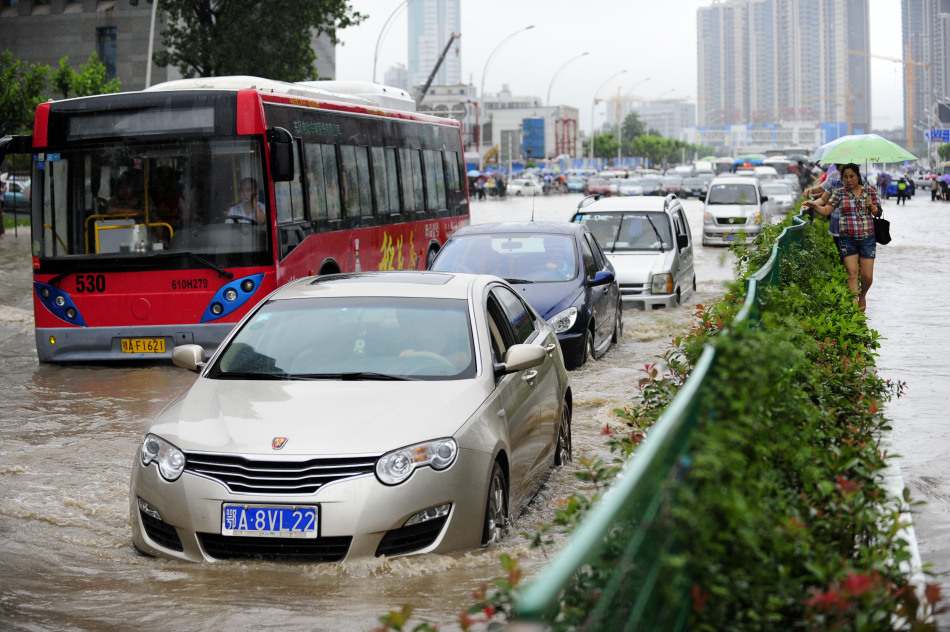 Excessive private cars can increase urban traffic pressure
The overly rapid growth of private car ownership has increased urban traffic pressure, making traffic congestion and parking difficulties two major problems in city management.
Zhou takes a conservative attitude toward the overly rapid rise in the number of private cars. "When the number of private cars in China reach or approach that in the United States, China will have huge oil demand, considerably increasing its reliance on import oil. Furthermore, the excessive number of autos in service will make China's existing urban infrastructure and management unbearable. Therefore, both the government and each resident should take a more rational attitude toward private car ownership," Zhou said.
Zhou suggested that if China's auto industry seeks to be really competitive in the market, they must break through technical bottlenecks, particularly some core techniques of auto components. They also must pay attention to brand building and enhance the added value of their products, he said. China should actively adjust the structure of its auto industry, improve the overall strength of the auto industry and accelerate the pace of "becoming a strong auto production country."