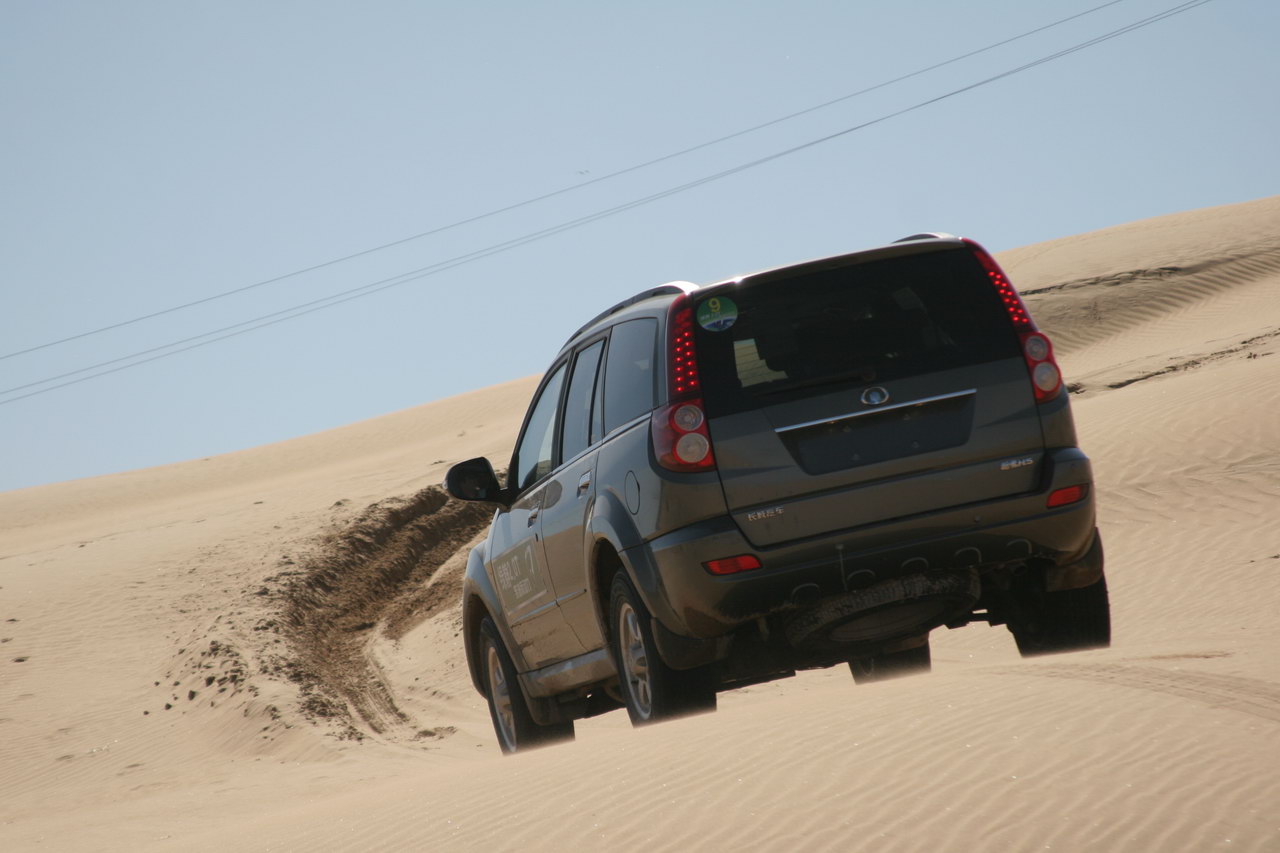 This Tuesday 2012 June, a fleet of 10 Great Wall Haval SUVs and two Fengjun pickup trucks set out from Beijing. Their destination? Moscow, Russia. The Beijing-Moscow Motor Rally 2012 will take 29 days and cover 150,000 km.
The event is a yet another sign of the growing importance of foreign markets among Chinese own brand manufacturers. Great Wall is making new strides in Russia, which has once again become the manufacturer's largest export market. According to a report appearing in the National Business Daily today, Vice President Xing Wenlin confirmed that a quarter of Great Wall's total exports last year, 20,000 vehicles, were sold to Russia. "[We] plan to export 27,000 vehicles to Russia this year," Mr. Xing confirmed, adding that the manufacturer's total export goal is set at 100,000 vehicles. He emphasized the importance of the Russian and Ukrainian markets to Great Wall.
Mr. Xing also confirmed Great Wall's intent to build a new knockdown factory in Russia's southwestern Lipetsk Oblast. The manufacturer first established a knockdown factory in the country in 2006.
Great Wall has been one of the most successful manufacturers in the market for automobile exports. Its foreign sales from January to May totaled 38,000 vehicles, growing 41.6 percent from 2011.
In part due to slowing growth in the domestic market, many own brand manufacturers are redirecting their sights to outside of China. A total of 252,000 Chinese automobiles were exported in the first four months of the year, equivalent to year-on-year growth of 12.1 percent. This is compared to 1.33 percent year-on-year growth in the Chinese market over the same amount of time. "As far as own brands are concerned, profit from overseas sales is extremely important," China Passenger Car Association Assistant Secretary Cui Dongshu stated.
source: http://autonews.gasgoo.com/china-news/chinese-manufacturer-great-wall-to-construct-new-k-120608.shtml