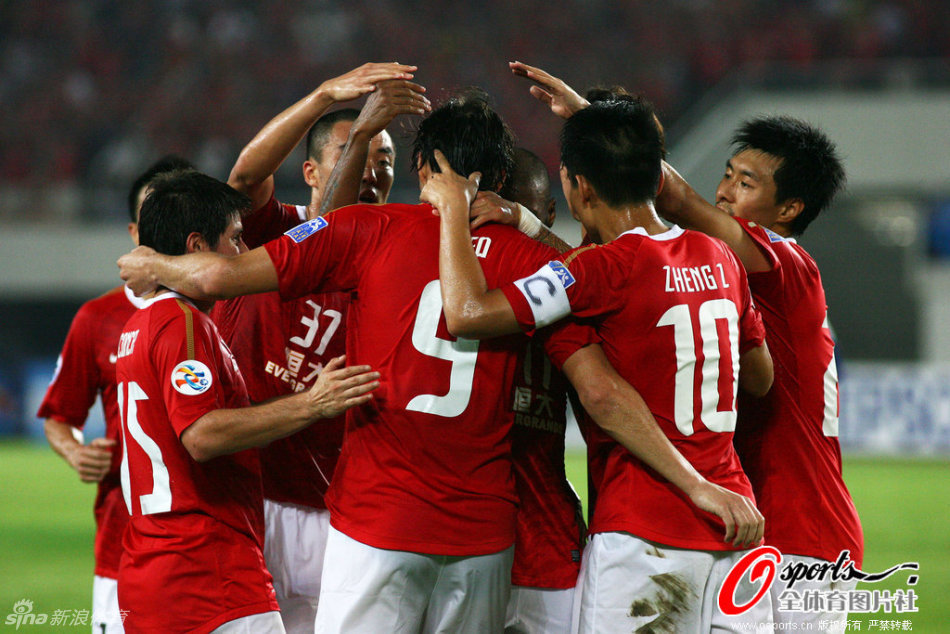 Asian Champions League
Evergrande outplays FC Tokyo, books ticket to next round
In only Marcello Lippi's third game at the helm of Guangzhou Evergrande, the club cruised past FC Tokyo 1-0 in a tense match. It was Lippi's biggest game in charge so far and he had his side up for the important challenge, dominating the match and continuing to fly the flag for China into the next round.
Evergrande came out with a very attacking side and controlled the pace of play from the start of the match. The home side finally broke through in the 30th minute, a good ball played in the box for Korean midfielder Cho Won-Hee played it across the front of the box for a wide open Cleo who knocked it in. It was a rare great goal for Evergrande that came from teamwork over just an individual effort.
Despite the famed tendency of Italians to play defensive football, Lippi didn't sit back once his side took the lead, instead they continued to push forward looking for another goal, almost forgetting to stay back and play defense at times. In the second half, the manager took Conca off and brought on Gao Lin, who proceeded to have a couple excellent chances that he hit straight at the Japanese keeper.
Tokyo woke up and started getting desperate in the last twenty minutes of the match and pushed forward more, but couldn't find an opening in the Evergrande defense. A Tokyo corner in the final minute saw them bring everyone forward, including the keeper, in a last-ditch effort to get an equalizer. While the corner was unsuccessful, they got a second chance and the ball played in found keeper Shuichi Gonda, it would have been a spectacular story, but his header was just inches wide.
In the end, the result was fair, Evergrande was the better team on the night and had far more chances than their Japanese opponents. The victory means the Cantonese side will advance to the quarterfinals, to take place in mid-September.