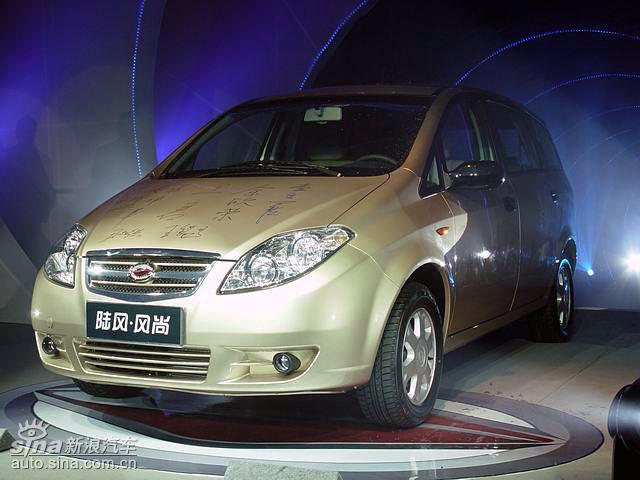 The Chinese car manufacturer Landwind comes from back in June on the Dutch market. Thick four years ago, Asians already tried to break pots with a large SUV, but this failed adventure firmly opposed by major problems with the security bots. Now a new attempt was made with only 14,495 euro costing Landwind CV9.
The midi-MPV in China as 'Fashion' is sold in the same segment as the Opel Zafira and Ford C-Max.
According to Peter Bijvelds, through Landwind Motors Corporation Europe import duties for all of Europe, the new CV9 not suffer the same fate as the SUV. "This car is absolutely safe, the false start three years ago, the Chinese learned a lot. Even when Landwind we know that absolute security is a eerste service necessary for Europe to be successful. The CV9 by the German TUV and TNO Automotive in Helmond tested. It shows that he is in a EuroNCAP crash test at least three stars will get. not a ceiling, but enough to get the car absolutely safe to call, "said Bijvelds. CV9 has the default include two airbags, ABS, electronic brake force distribution and seatbelt pretensioners. It comes with a 1.6 petrol or 2.0, respectively 97 and 139 hp delivered.