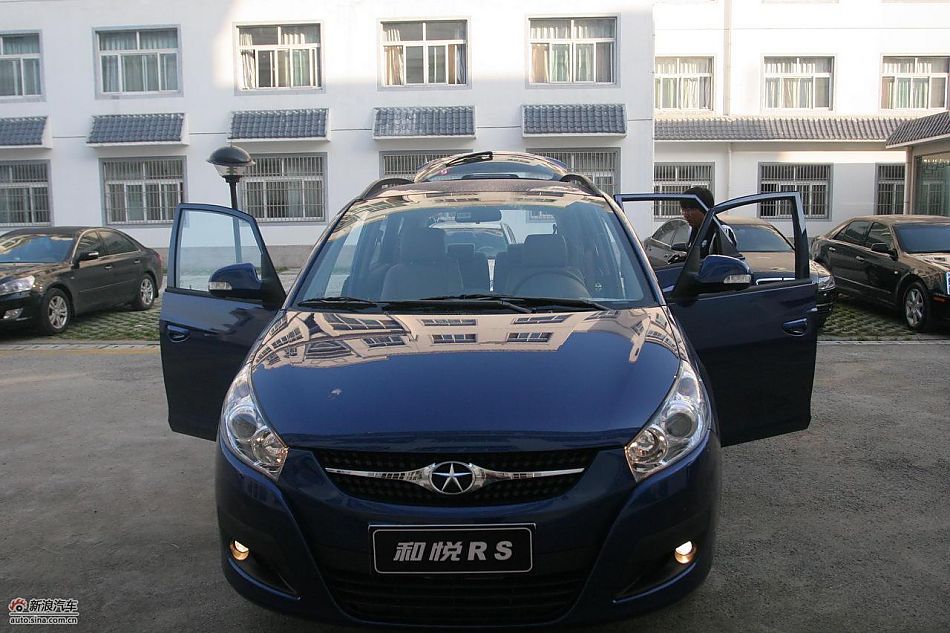 Since its foray into the passenger vehicle (PV) segment, Jianghuai Auto Co. (JAC) has achieved success in this field. Last month, its PV sales reached 10,346 units and ranked No.4 in Chinese-brand PV sellers.
Shanghai Securities News reported yesterday that this year JAC has started to speed up the implementation of its PV strategy for 2009, with six platforms already established, and aims to produce and sell more than 100,000 passenger vehicles this year.
The company, previously known as a manufacturer of light- and heavy-duty commercial vehicles, entered into the passenger car segment in 2008. By introducing two new models, the Binyue (Benjoy) and Tongyue (Tojoy) the carmaker managed to break through the monthly sales level of 10,000 PVs for the first time in March.
The company is showing three new models at the ongoing Shanghai auto show. Leading the lineup is a Pininfarina-designed elegant sedan. Code-named (Heyue) B926 it is targeted at the lucrative mid-sized sedan market. JAC has also unveiled an A00-class (Yueyue) minicar and a (Heyue) B-MPV model at the show.
Boosted by the successful March sales, Jianghuai Auto plans to achieve passenger car sales of more than 100,000 units this year, including 50,000 Tongyue sedans, 30,000 Ruifeng (Refine) sedans and 20,000 Ruiying and Binyue sedans.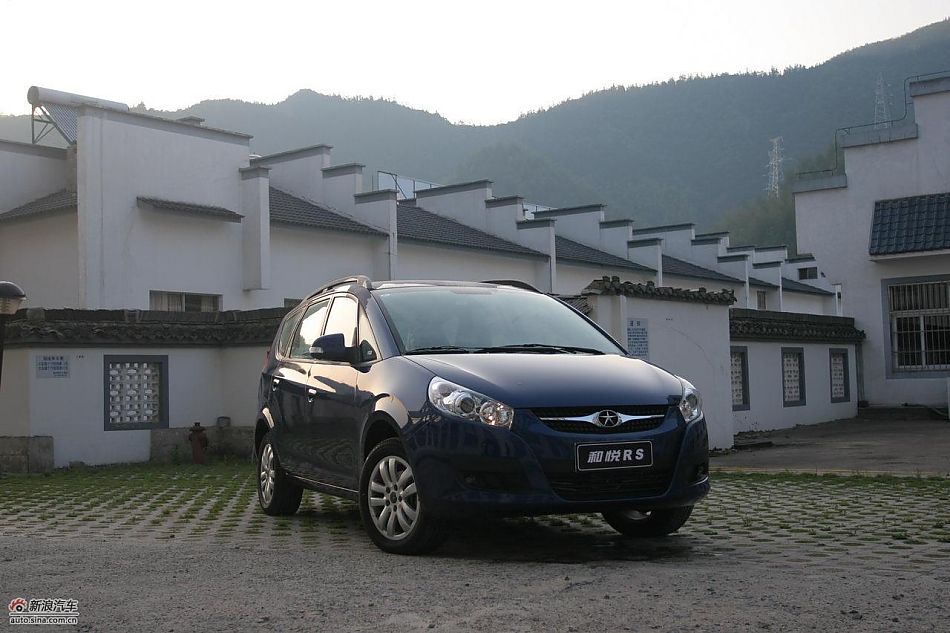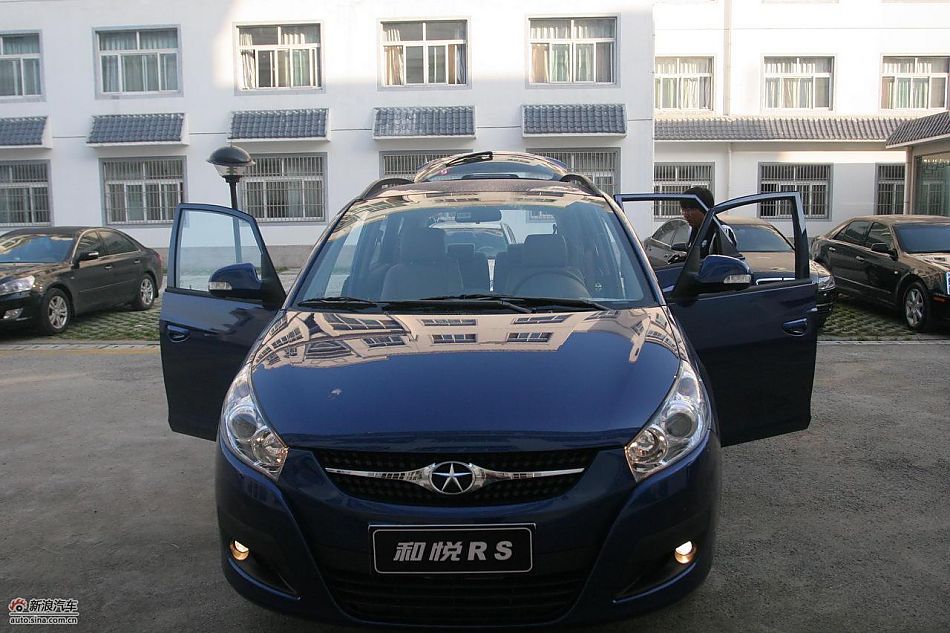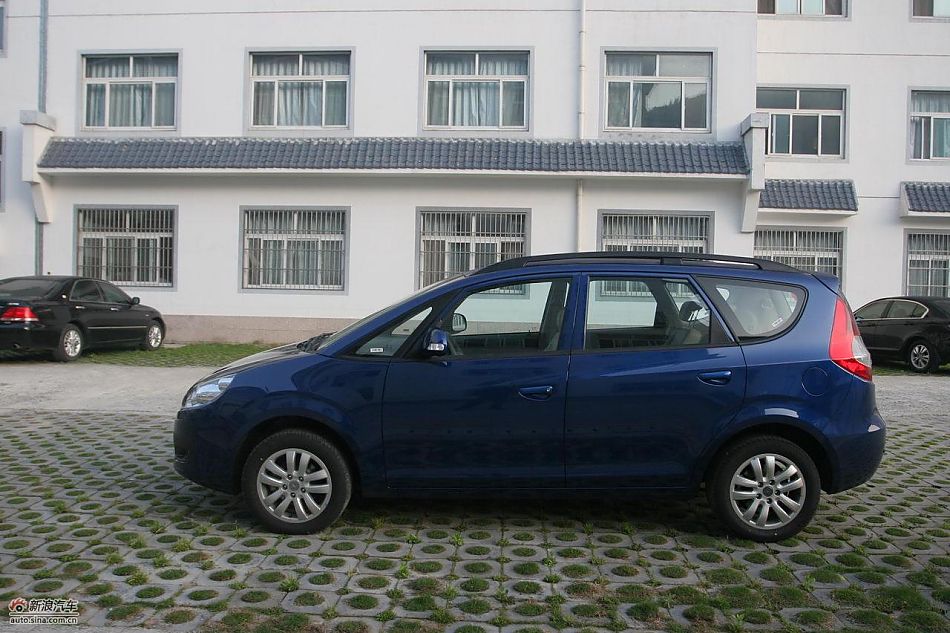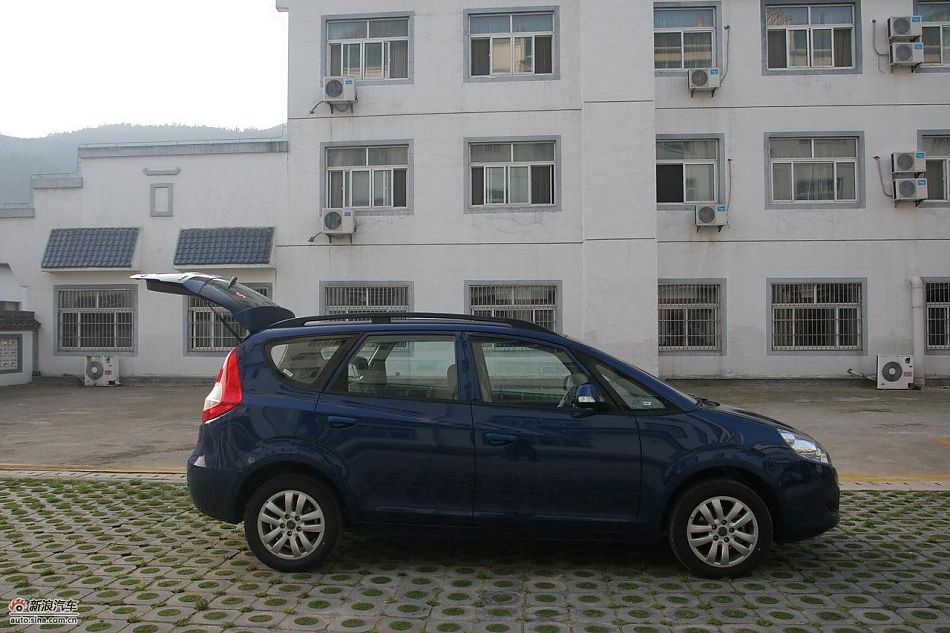 和悦RS宜家系列是江淮新近推出的一款多功能大两厢车型,主打家庭市场。这款车最大优势是傲人的空间,车身尺寸4550*1775*1660mm,轴距2710mm,与同级别车型相比优势突出,足以保证驾乘者头部与腿部的舒适。另外,它的后排采用了独特的3独立座椅,可随意拆卸、移动、组合。通过座椅的折叠和拆卸,车内最大容量可达2000L。车主可随意安排后排空间,或储物、或安眠。对于家庭出游来讲,车内空间的灵活多变,可大大减轻旅途的憋闷和不适。
  和悦RS为保障整车的安全性能,和悦采用了全承载式鸟笼结构车身,其中40%的车身部件均采用了高强度钢板,整车重量超过1315kg。搭载1.5VVT全铝发动机的和悦在保证了舒适大空间及高度安全性的基础上,综合油耗仅为6.6升。和悦RS原有车型归入宜商系列,该系列车型搭载1.8L发动机,最大功率105kw,最大扭矩165N•m,动力上更为强劲。