[DongFeng Model] Fengshen A60 sedan $14,000 to $22,000
The new Dongfeng-Fenshen A60 debuted this morning at the Guangzhou Auto Show with a lot of chrome. Chrome is good, the Chinese market loves it. The A60 is the biggest car in the Fengshen-range so far, it is based on the Nissan Syplhy from the Dongfeng Nissan joint venture.
价格: 8.68~13.98 万元
Size: 4680 x 1720 x 1515
Engine 1.6L
86kw / 120hp
Dongfeng Motor marked the market debut of its new Fengshen A60 with a lavish ceremony at the China National Convention Center earlier this week, auto.sina.com.cn reported today. The new A60 is priced between 118,800 and 139,800 yuan ($18,806-$22,130).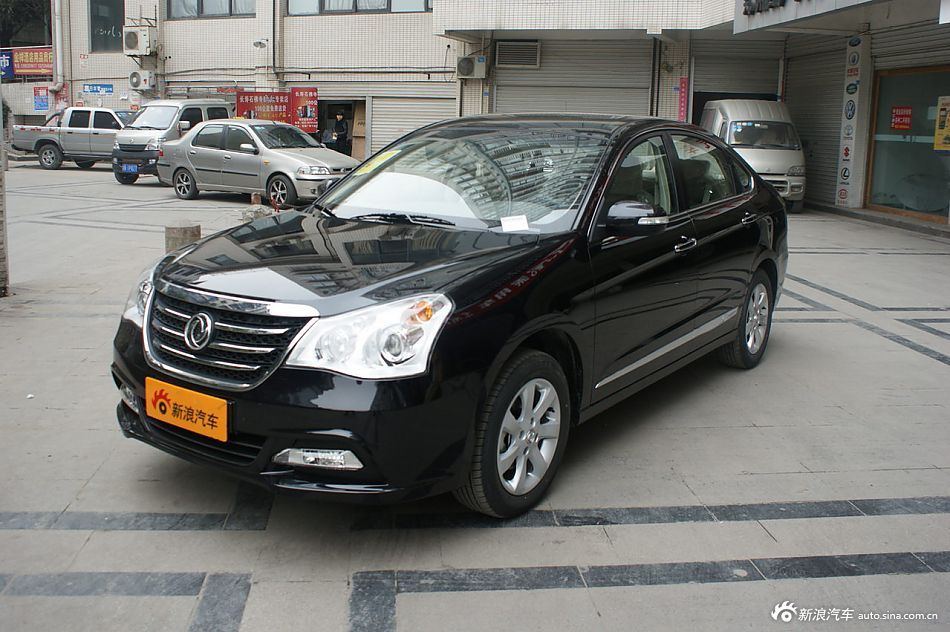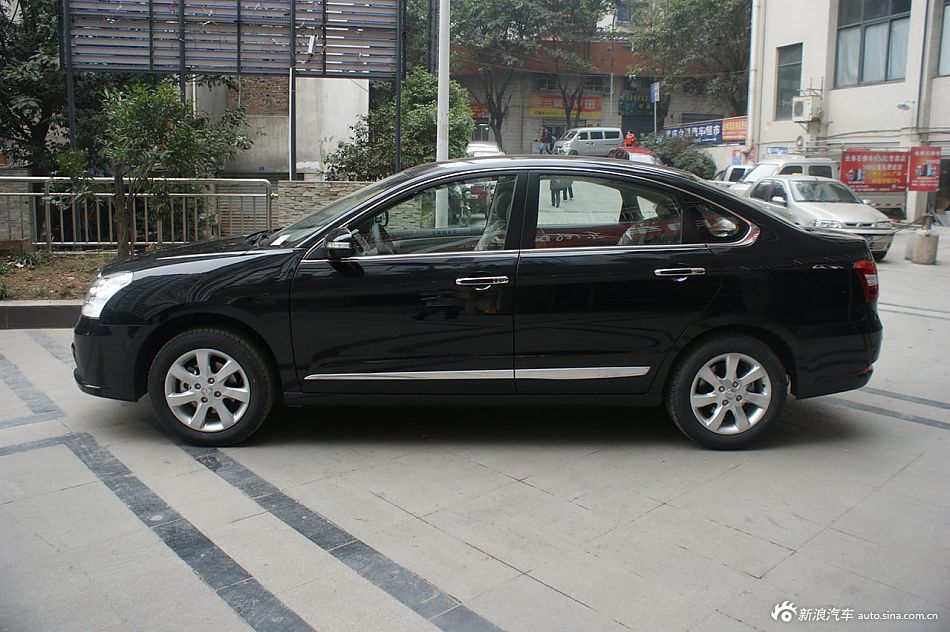 As Dongfeng's new flagship mid- to high-end model, the A60 (pictured) has some lofty expectations to aspire to. The A60, which is built on the Nissan Bluebird Sylphy platform, sports an elegant exterior and futuristic two-tone interior design. The car is 15 mm longer, 20 mm wider and 5 mm taller than the Sylphy, with a wheelbase of 2.7 m. The A60 also boasts extremely large trunk space, with 506 L of luggage space available. There are four cupholders and even a business card holder in the front row.
The A60 shares its drive train with the Sylphy. The car is powered by a 2.0 L MR20DE engine mated to an Xtronic continuously variable transmission. The Xtronic CVT has a selectable 'S' mode for increased performance. The engine has a maximum output of 105 kW and can produce up to 189 Nm of torque. According to official specifications the car burns 7.7 L of fuel for every 100 km driven. 1.6 L and 1.8 L engine options may be available in the future.
The A60 earned a five star rating from C-NCAP, and comes with 55 different safety features, including side airbags for the rear row, unfastened seatbelt alerts and a tire pressure monitoring system. The car also boasts a plethora of other accessories, including cruise control, smart key control, genuine leather steering wheel, memory seats and Bluetooth technology. The A60 is also the first Chinese car in its class to offer a 360° camera system.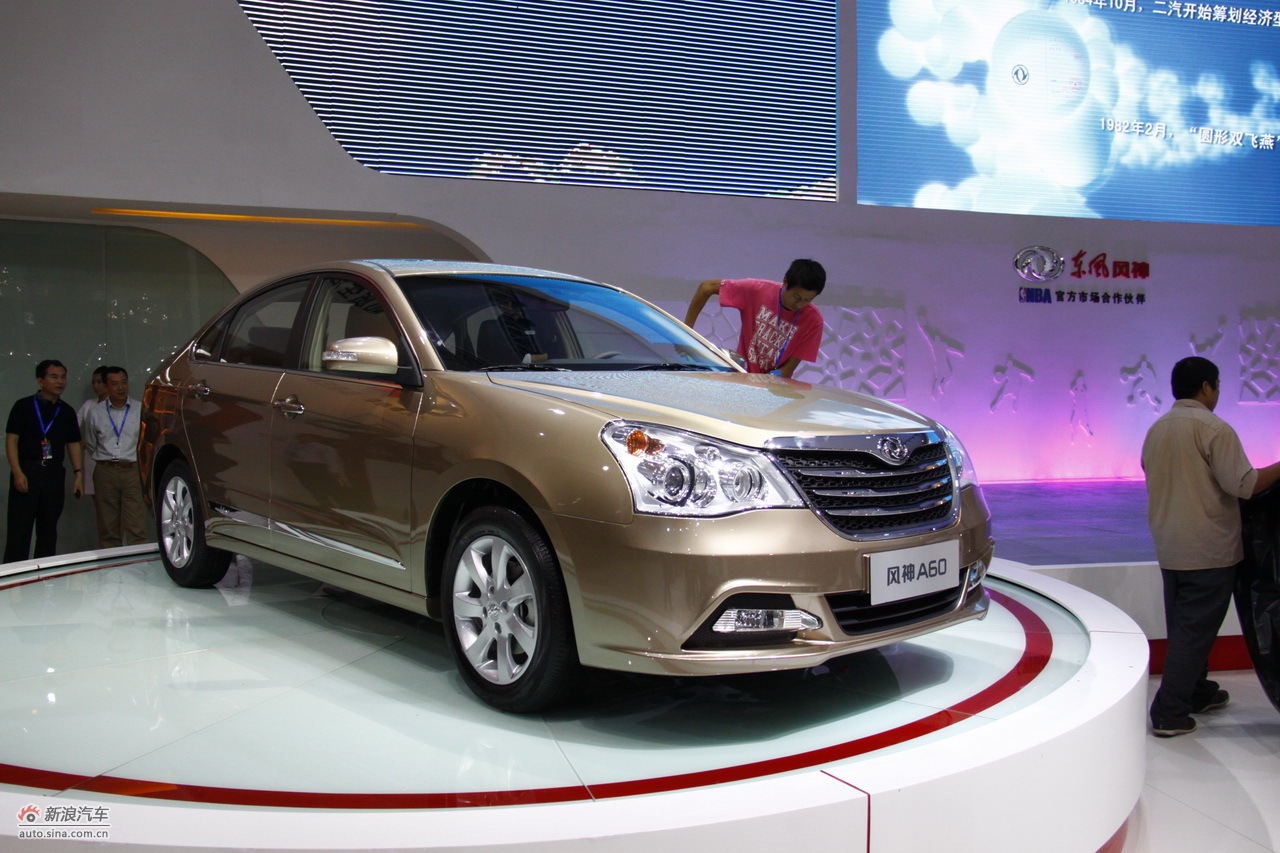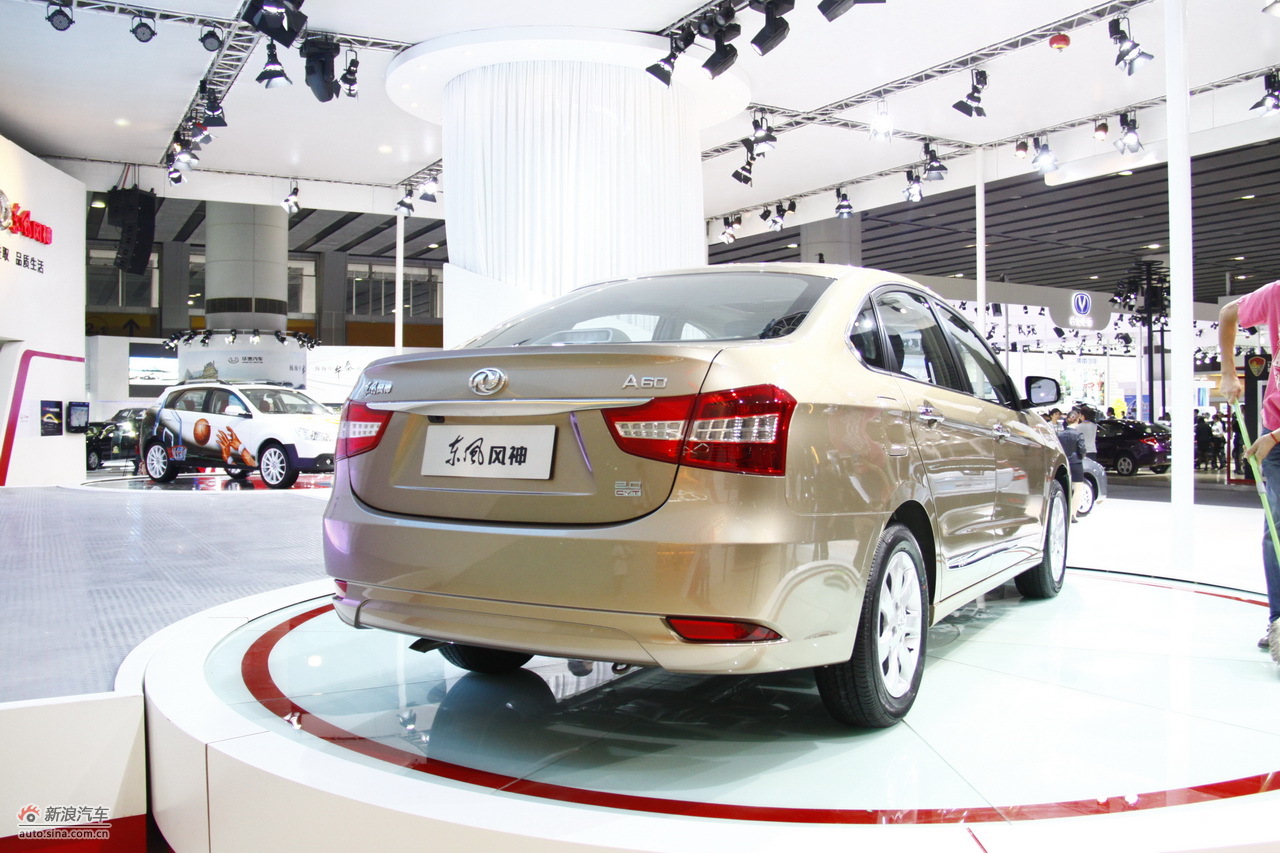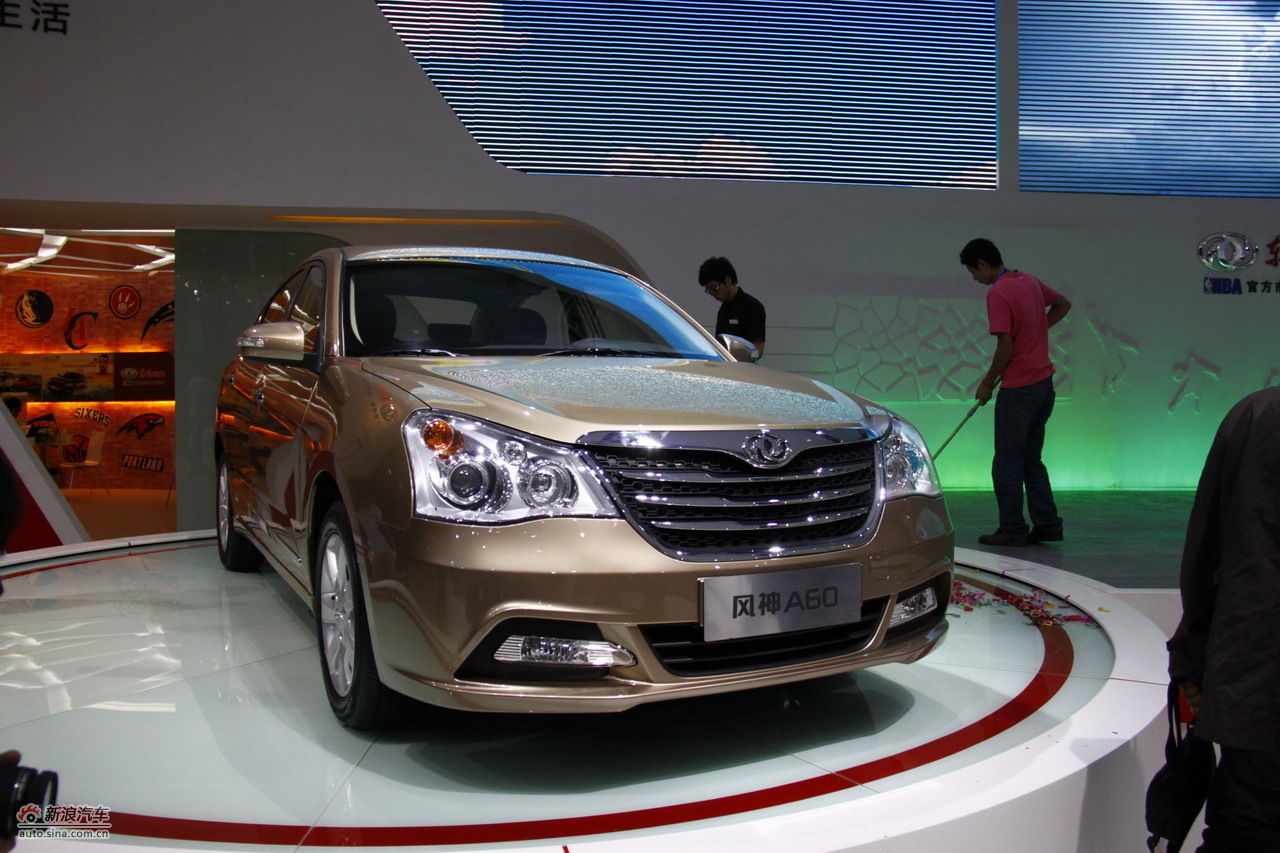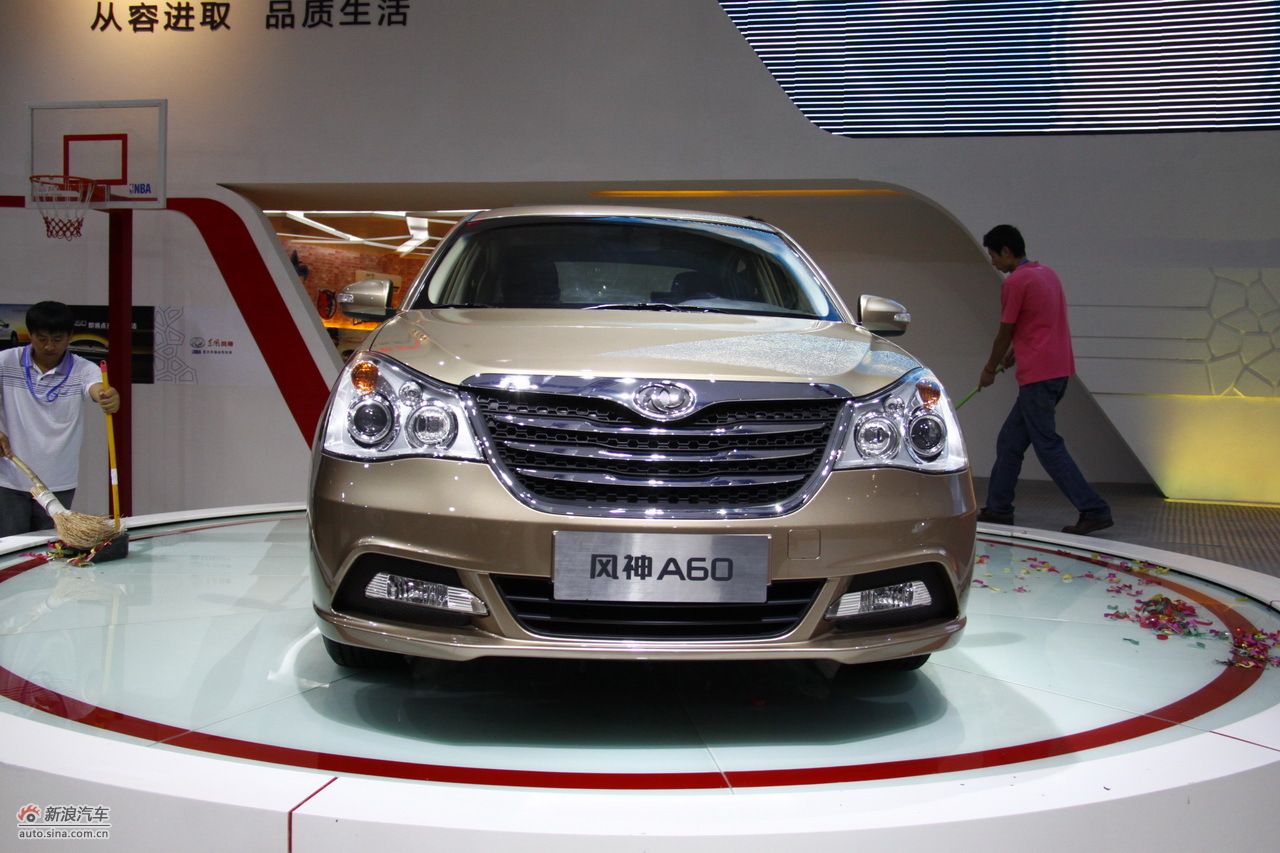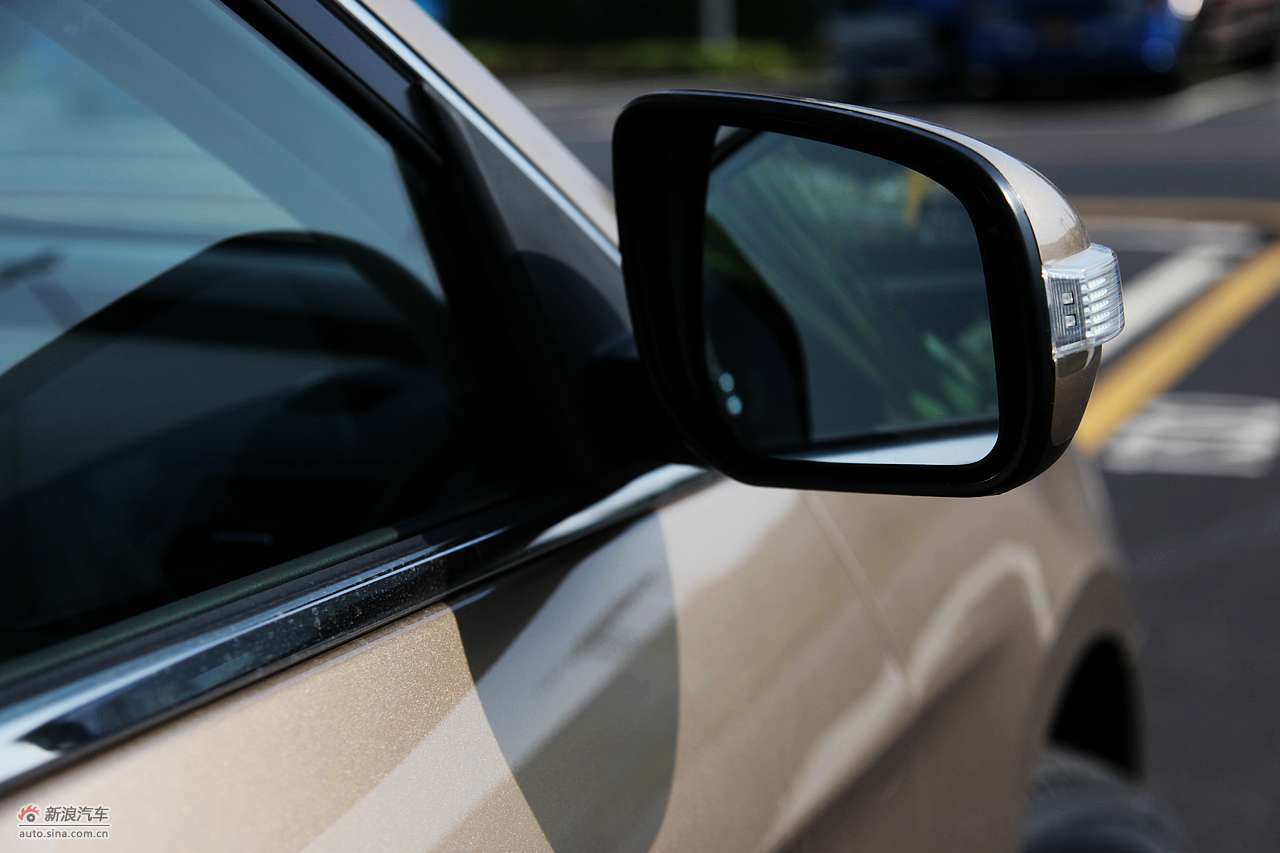 车型名称 风神A60
发动机 MR系列2.0排量发动机
变速箱 全新CVT变速器
车身长度(mm) 4680
车身宽度(mm) 1720
车身高度(mm) 1515
轴距(mm) 2700
90km等速油耗 百公里6.1L
  东风风神A60是东风乘用车公司继2009年东风风神S30问世以来又一全新力作,是新平台的首发车型,也是东风风神提升品牌形象、诠释品牌内涵的重要举措。A60的诞生,标志着东风公司在自主乘用车事业的建设发展上取得了新的成就,在技术研发上实现了新的突破,也充分体现了东风公司对做大做强自主品牌志在必得的决心和信心,彰显了东风公司的技术底蕴和研发实力。
 风神A60突显人本科技,配置丰富。它吸收全球领先科技,引领中高级车市场智能风潮。风神A60以高级DVD影音系统、卫星导航系统为用户带来信息娱乐方面的全新体验;驾驶席记忆座椅、智能钥匙、定速巡航、多功能中央扶手等高科技配置全面满足用户人性化需求;同时,全景式环绕安全影像、侧气帘、安全头枕等丰富的安全配置也将为用户提供最全面的安全保护。