This is a shiit car, it can not even pass the Chinese C-NCAP test in 2012, got only 2 stars while most Chinese cars have 4 to 5 stars C-NCAP, how stupid can BAIC be!
北汽E150 1.5L 乐尚手动版 ★★ 35.7分 抽检车型
http://auto.163.com/12/0902/11/8AD3HM8L00084TUS.html
Beijing Automotive Group (BAIC), best known for its partnerships with Hyundai and Daimler, will be looking to enter the own brand market later this year. First among its self-produced passenger cars, the code-named BC301 sedan is predicted to hit the markets soon after being showcased at this year's Shanghai International Automobile Industry Exhibition (April 21-April 28), reported auto.sina.com.cn.
At first glance, the BC301, which is produced at the company's Zhuzhou production facility in Hunan, looks remarkably close to the Mercedes B-Class. However, analysis of the factory-provided measurements reveals that the sedan's construction is very distinct from the German luxury car.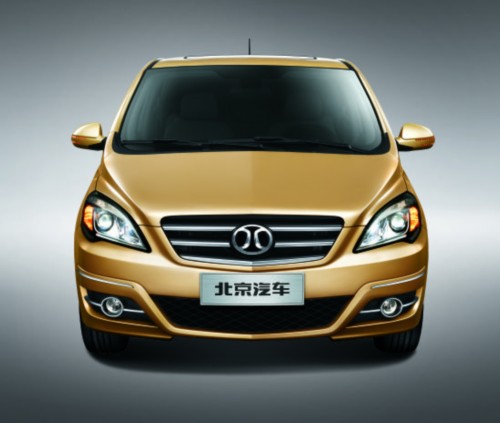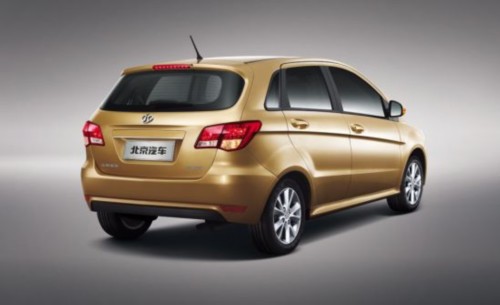 The car will come in both gasoline- and electric-powered versions, with the former being powered by either a 73kW, 126Nm torque 1.3L or 83kW, 141Nm torque 1.5L engine, produced by the Shenyang Aerospace Mitsubishi Motors Engine Manufacturing Company.
BAIC hopes to sell over 20 own-brand models within the next five years. The company will also debut its first mid-high class sedan this year. The as-of-yet unnamed sedan, built on recently purchased Saab technology, is expected to be sold in 2012.