WEY – the luxuary brand of Great Wall Motors
Great Wall Motor Co unveils premium SUV
VV代表品牌名称首写字母W(或许还有别的含义);数字7代表着其在产品中的定位(7处于中高端位置)。更令人疑惑的是,这款VV7还分为两个版本——VV7c和VV7s,其中的C版可以视作是标准版,S版则更强调运动外观。这样的布局,与目前长城哈弗采用红标/蓝标的区分手法很相似。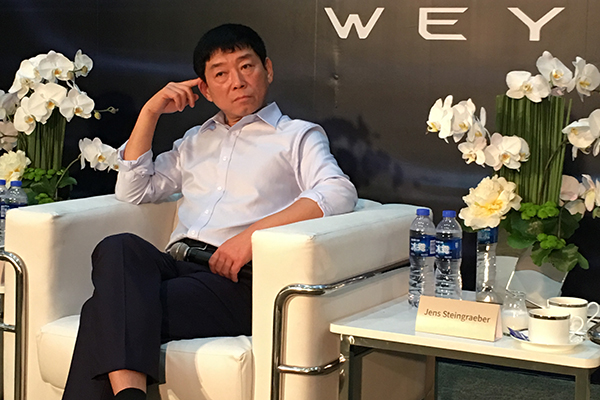 Wei Jianjun is interviewed after the brand Wey was unveiled in Guangzhou on Nov 16, 2016.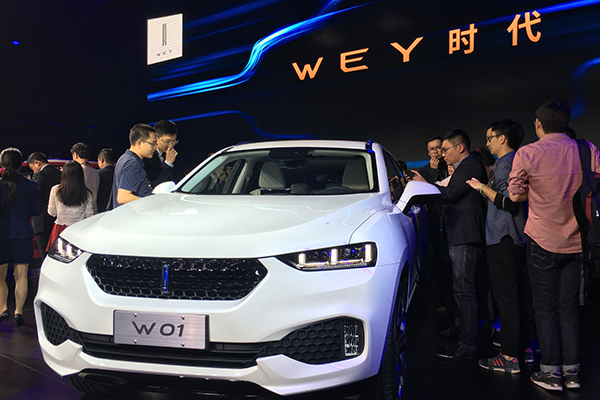 China's bestselling SUV maker Great Wall Motor Co unveiled a premium brand, Wey, on Tuesday in Guangzhou, in an effort to make forays into the high-end market.
"The brand is named after my family name," said Wei Jianjun, or Jack Wey, chairman of Great Wall Motor Co.
"Doing that means I will defend the brand's honor like I defend that of my family."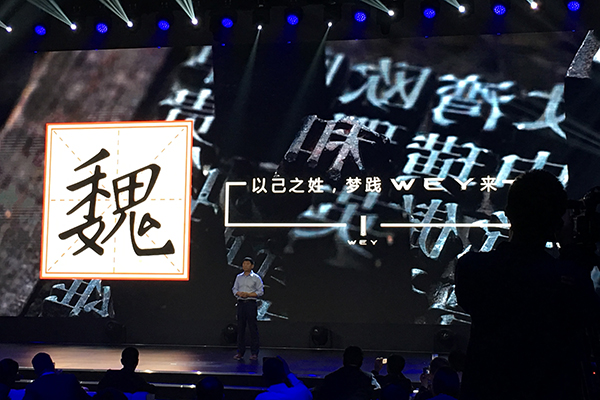 Wei said the brand will offer SUVs priced between 150,000 yuan and 200,000 yuan, the price range of most models from international brands.
"Our mission is to end the age in which international brands profiteer in the segment in China."
Two models close to mass production levels, W01 and W02, were showcased at the press conference.
The automaker did not offer details about the vehicles but said the models feature functions like intelligent stop-and-go, automatic braking, touch-free back door opening and semi-auto parking, most of which are only found in international premium brands.
Wei said the W01 will hit the market at the Shanghai auto show in April and W02 and W03 will be launched in August.
Wey's CEO Jens Steingraeber said research and development work started four years ago and 10 billion yuan has been invested in car development.
A veteran in the automotive industry, Steingraeber worked for Audi AG for nearly 30 years and declined Elon Musk's invitation to join Tesla before he joined Wey.
He admitted that it was challenging to make the decision to come to China, but he is convinced the company has a lot of potential because Wei is open-minded and practical.