Jeonbuk Hyundai Motors FC wins 2016 Asian club football champions
S. Korea's Jeonbuk crowned Asian club football champions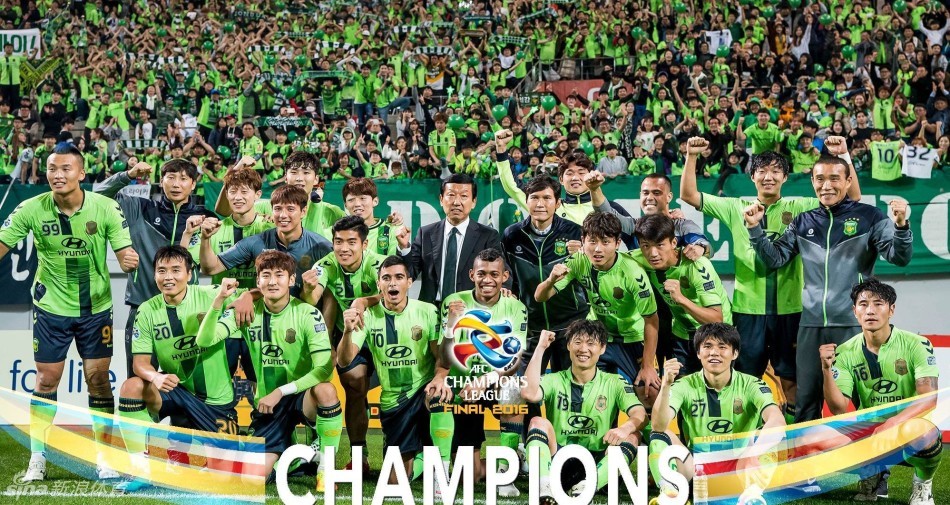 WHAT A FULLY LOADED MATCH
AL AIN, United Arab Emirates, Nov. 26 (Yonhap) — South Korean giants Jeonbuk Hyundai Motors won the Asian Football Confederation (AFC) Champions League title on Saturday.
Jeonbuk played to a 1-1 draw against Al Ain FC in the second leg of the AFC Champions League final at Hazza Bin Zayed Stadium in Al Ain, the United Arab Emirates (UAE). The result was enough for the K League Classic club to claim the continental title with an aggregate score of 3-2.
Jeonbuk had a 2-1 win over Al Ain in the first leg at Jeonju World Cup Stadium in Jeonju, some 240 kilometers south of Seoul, last week.
This is Jeonbuk's second AFC Champions League (ACL) title, following their first one in 2006.