Guangzhou Evergrande vs FC Barcelona
FC Barcelona to face Guangzhou Evergrande in Club World Cup semis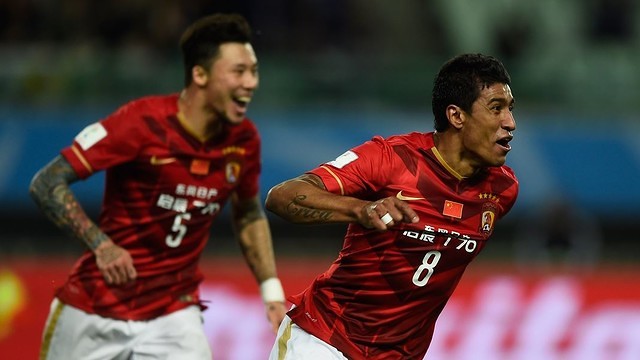 Asian Champions League winners Guangzhou Evergrande will be FC Barcelona's opponents in the Club World Cup semi-finals after defeating Club America of Mexico (1-2) in dramatic fashion thanks to late goals from Zheng and Paulinho.
The Chinese side have a number of familiar faces among their ranks such as former Real Madrid forward Robinho, ex-Tottenham Hotspur midfielder Paulinho and World Cup-winning manager Luiz Felipe Scolari.
Guangzhou have won the last five Chinese Superleague titles in a row, with seven of their players featuring in the best eleven of their latest league triumph.
Just as their latest league title, Guangzhou's Asian Champions League win was anything but easy, overcoming semi-final opponents Gamba Osaka in narrow circumstance (2-1 and 0-0) and then beating Al-Ahli by a solitary goal in the final over two legs (0-0 and 1-0).
Their latest Champions League success hands them entry to the latest Club World Cup in Japan.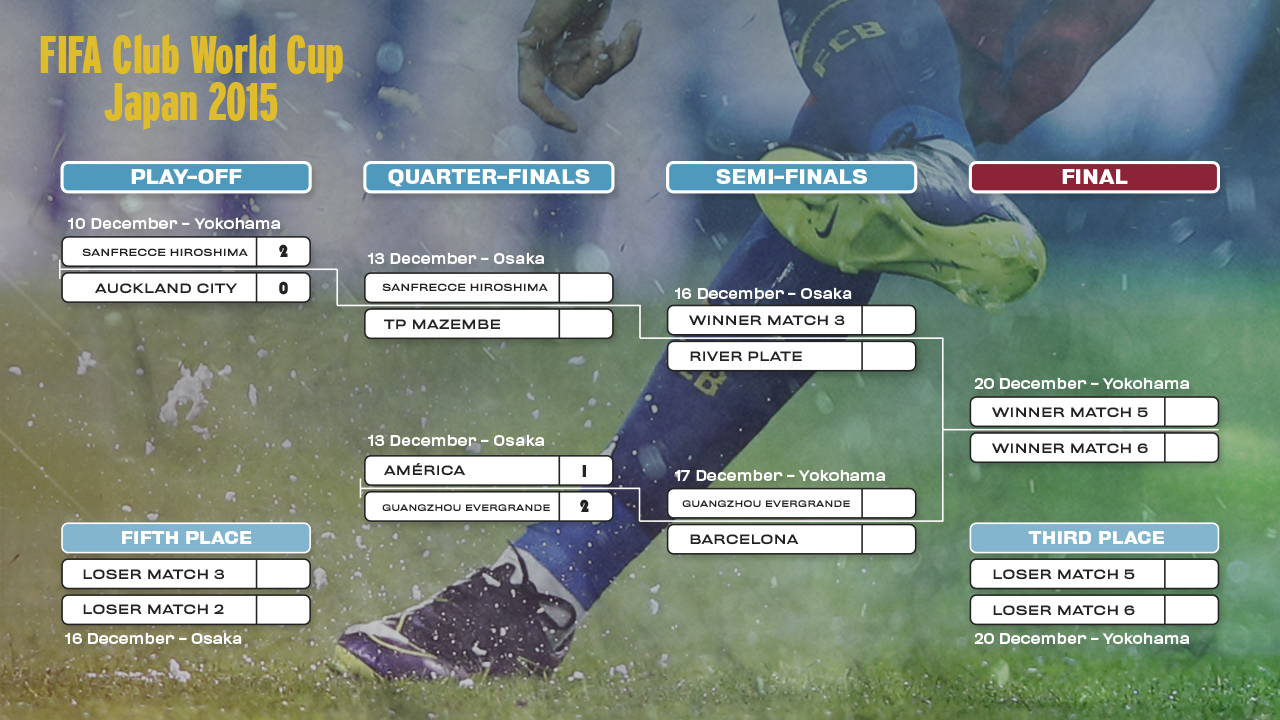 恒大发布战巴萨海报:梦想要有 万一实现了呢