[Holland Football] – Dutch Football Crucial Matches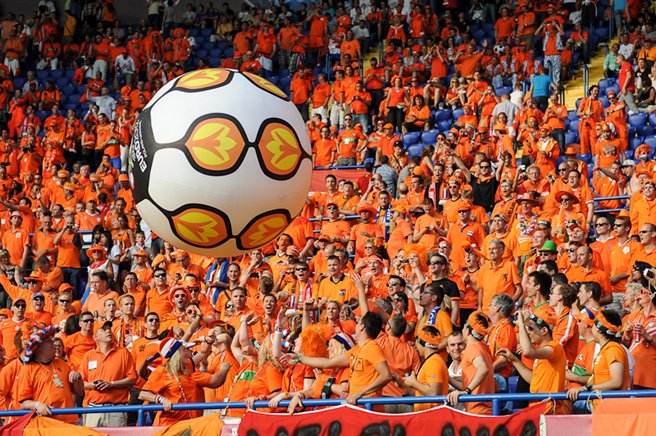 Can Holland breakthrough the Euro 2016 qualifying phase?
Yes, the Dutch football team is now in extreme difficulty. Can Holland overcome all the difficulties?
Holland staring Euro 2016 failure in the face and there's nothing Arjen Robben can do
The Dutch have fallen some distance from the success of their World Cup campaign and are relying on others slipping up to even make the playoffs.
It is only 458 days since Holland stood within a penalty shoot-out of their second successive appearance in a World Cup final but after tonight, on what will be Robin van Persie's 100th international game, some of the finest players in Dutch football history could already be free to make their holiday plans next summer.
Blind has overseen two losses in two matches in charge
With 24 teams in the finals, qualification for the European Championship has theoretically never been easier but the fate of Holland, the champions in 1988, is already out of their hands. They have recently fallen from their previously constant position this century inside the top 10 of the Fifa rankings but of greatest concern as they prepare for their final two matches of Euro 2016 qualifying, against Kazakhstan tonight and the Czech Republic on Tuesday, is that they are currently fourth in Group A. Iceland and the Czech Republic are already out of sight but Holland now need one of these two teams to take points off Turkey over the next four days to have any chance even of a play-off place.
Add in the absence through injury of Ron Vlaar and Kevin Strootman and the very real possibility of Holland missing a first European Championship for 30 years becomes even more understandable. Robben, who only returned to training at Bayern Munich on Wednesday following his thigh injury, will again be a spectator over the coming week. "These two deciding games, I cannot do anything," he says. "It's just wait and pray and hopefully Turkey makes a mistake, we win our two qualifying makes, and we can make the play-offs."
  A组:冰岛跟捷克已经提前晋级,拉脱维亚跟哈萨克斯坦已经出局,土耳其跟荷兰争夺剩余的一个席位。目前还剩两轮欧预赛,荷兰仅积10分排名小组第四,落后第三的土耳其2分。荷兰剩余两场对阵哈萨克斯坦跟捷克,土耳其则面对捷克跟冰岛。荷兰一旦再有闪失,那么他们很可能连附加赛的资格都捞不到;就算荷兰两战全胜,只要土耳其拿到至少4分,仍然可以力压橙衣军团参加附加赛。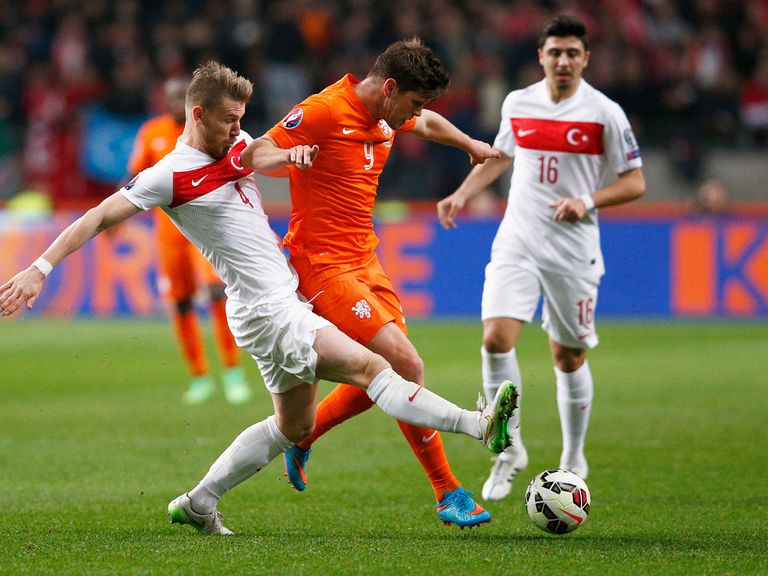 Turkey vs Netherlands: 3-0 Euro 2016 qualifier
https://www.youtube.com/watch?v=1zXPdKbBTpg