Turkey to buy $3.4 billion Chinese HQ-9 air defense missiles
NOTE: the deal is not yet finalized.
The Turkish military is determined to buy long-range anti-missile systems from China, even though they wouldn't be compatible with NATO weapons. Security concerns have been raised by other members of the alliance.
Defense Minister Ismet Yilmaz, in a written statement to the parliament, gave an assurance that the contract would go ahead.
"The project will be financed with foreign financing. Work on assessing the bids has been completed and no new official bid was received," the minister said.
"The system in question will be integrated with the national system for Turkey's defense and will be used without integrating with NATO," he added.
However, later an official for Turkey's Defense Industries told Reuters that Turkey had not taken a final decision on the contract and talks with China were continuing.
Competing bids for the Turkish contract were placed by US defense contractor Raytheon, the producer of the Patriot missile system, and Franko-Italian firm Eurosam with its SAMP/T system.
The tender is expected to be finalized later this year. Some Turkish media suggest that the announcement will come on April 24, the date of the commemoration of the 1915 genocide of Armenians by the Ottoman Empire.
Ankara doesn't consider it genocide, merely calling it the "1915 incidents." There have been ongoing diplomatic battles for years to make other countries share Turkey's point of view. The lucrative air defense contract may serve as Ankara's bargaining chip with the US and France, whereby they might reconsider their choice of antimissile system suppler in exchange for concessions on the genocide issue, reports suggest.
Earlier the media said that the Turkish government was in consultations with Paris over the deal, which some defense experts think is a hint that the selections of the Chinese product may be overturned.
Chinese FD-2000 long range air defense system outranked the Eurosam's SAMP/T Aster 30 system by far during the testing done in Turkey.
  土耳其国防部长耶尔马兹宣布,中国在土耳其防空导弹竞标中获胜。据悉,美国雷神公司、洛克希德·马丁公司和欧洲Eurosam财团参与了此次竞标。安 卡拉将在4月末做出最终决定。不排除,在美国的打压下,其结果还将被取消。2013年就曾有过这样的先例。当时,安卡拉决定从中国精密机械进出口总公司 (CPMIEC)购买12套导弹系统。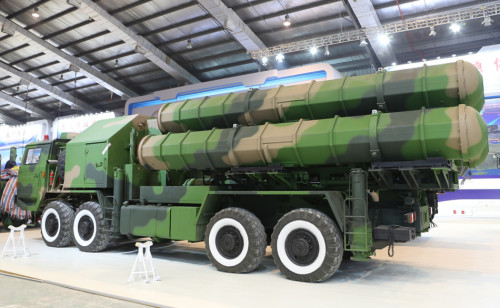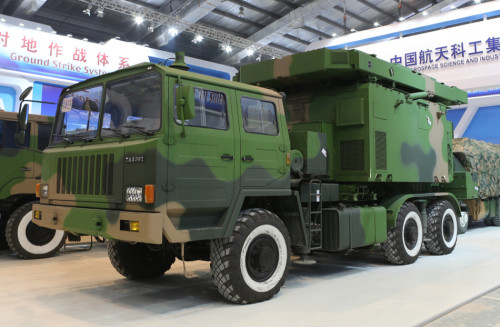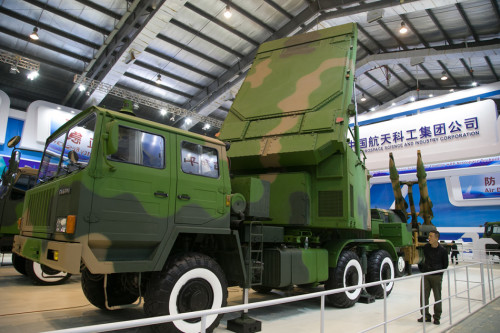 红旗-9
从高能固体燃料推进剂、火箭发动机推力控制,到主动雷达导引头、反导作战引信与战斗部配合技术、有源相控阵多目标跟踪雷达技术、甚至包括整个导弹系统的4轴高机动越野底盘在内,红旗-9浑身上下凝结了中国军工多少年来珍贵技术积累。