Haval H9 220Hp 324Nm $40,000
HAVAL H9 has two models of powertrains- a 2.0L turbocharged direct injection engine+6AT and a 3.0L turbocharged direct injection engine+8AT, among which the 3.0T engine has the maximum power of 245kw and peak torque of 480Nm. It has cross-country separate frame construction and also provides multiple cross-country devices like smart 4WD, all-terrain mode, electronic limited slip differential lock, cross-country status indicator, optional back-pack tire/double tires, and front winch and rear towing hook. Moreover, it adopts three-row seven-seat design, which totally satisfies the driving demand when more than five people on board and different road conditions.
It has rich configuration like such as AFS headlamp system, air purification system, TELEMATICS Internet of Vehicles system, rear-seat entertainment system, Infinity super-luxurious sound system, multifunction steering wheel with paddle shifters, one-key start system and keyless entry system, making HAVAL H9 realize the perfect combination of strong cross-country performance and super-luxurious style.
长城3.0L双增压发动机 自主研发的发动机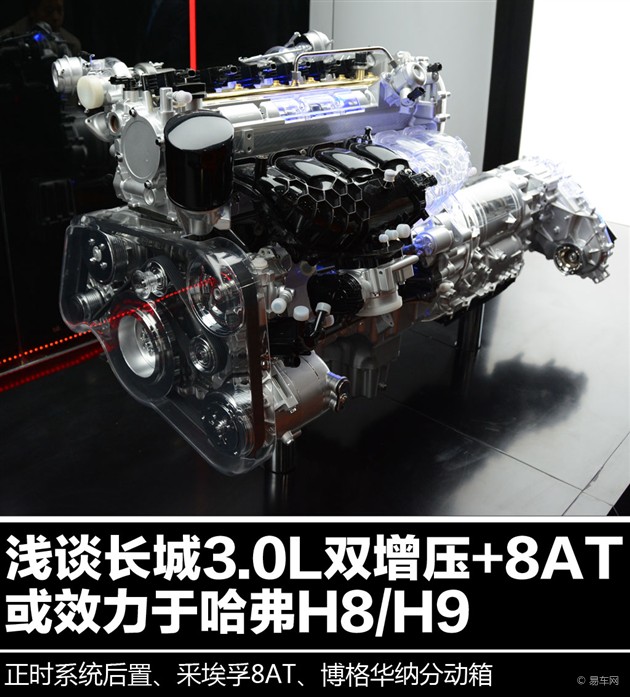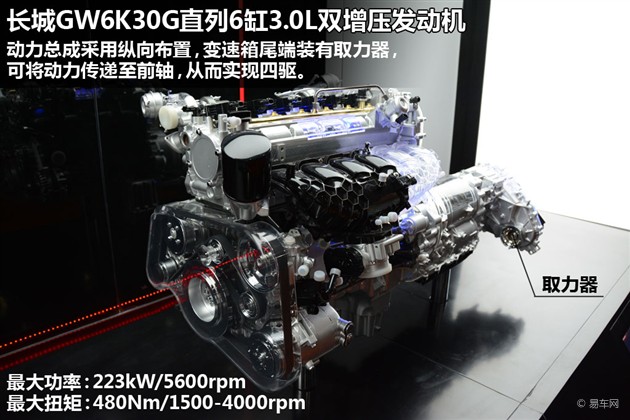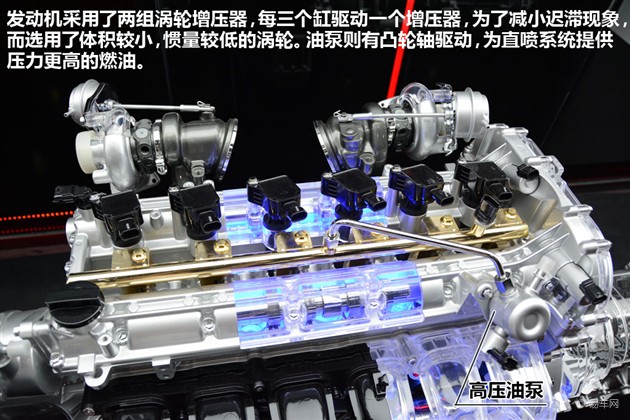 作为哈弗品牌的旗舰车型,哈弗H9采用了非承载式车型,搭载2.0T涡轮增压发动机。
动力方面,哈弗H9将主推2.0T车型,其最大功率为160kW(218Ps),峰值扭矩为324Nm;传动方面则搭配6AT变速箱。而后期将有望推出更大排量的3.0T车型,最大功率为245kW(333Ps),峰值扭矩为480Nm;传动则匹配8AT变速箱。
Haval H9