China to export inter-city bullet trains to Malaysia
China has grabbed yet another major export order to sell its high-speed trains as a Chinese company today said that it has clinched a deal to sell 10 inter-city bullet trains to Malaysia.
China's CSR Zhuzhou Electric Locomotive said that the trains, with 4G network coverage and eco-friendly equipment, will be used on a 900-km railway in Malaysia.
The trains will run at an average speed between 140 to 160 km per hour. The first train is scheduled to be delivered in two years, and the rest nine months later, state-run Xinhua news agency reported quoting the agreement.
The firm had sold 38 bullet trains to Malaysia in 2010, which was the first export of China-made bullet trains, the report said.
中国首次出口最高速度的米轨动车组下线
2014年11月30日15:24 中国新闻网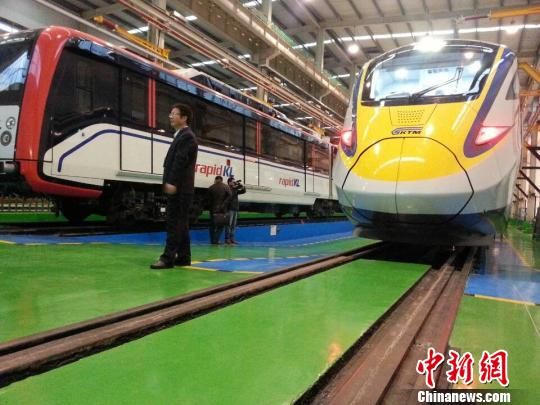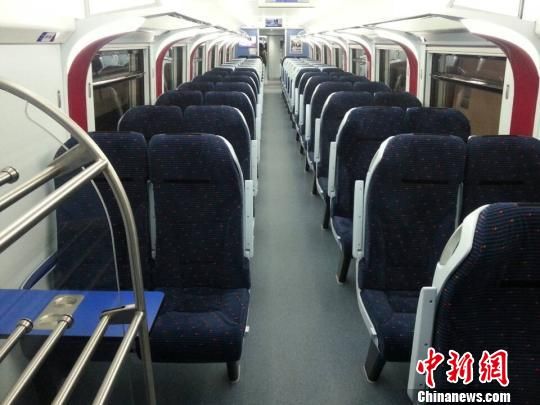 中新网长沙11月30日电 (记者 刘双双 通讯员 颜常青 刘天胜) "21世纪海上丝绸之路"迎来中国高端轨道交通装备出海。11月30日,中国首次出口最高速度的米轨动车组在南车株洲电力机车有限公司下线,预计明年底前 在马来西亚吉隆坡至怡保200多公里的线路上运营。
  "子弹头"模式设计,流线型车身,伊斯兰风格,仿穹顶设计的内饰……为马来西亚量身定制的米轨动车组将在马来西亚米轨铁路上以160公里/小时奔驰,是目前世界上米轨动车组运营的最高速度。
  当天,马来西亚交通部部长廖中莱、湖南省副省长黄兰香、中国南车总裁刘化龙等出席下线仪式,共同见证中马两国交通合作的重要时刻。
  中国南车株机公司董事长、总经理周清和介绍,中国轨道采用标准轨,国内其它轨道交通装备企业生产的都是标准轨道的动车组。中国南车株机公司依托为马来西亚研制城际动车组的经验,创新设计了中国首列最高速度的米轨动车组。
  周清和告诉记者,此次下线的列车(共10列)合同签于2013年9月,能在短时间下线,展现了中国南车株机公司基于系统集成优势的快速研制能 力,借助"21世纪海上丝绸之路"的作用,中国南车株机公司将扩大与大马的合作,实现与其发展共赢。目前中国南车株机公司已与马来西亚签订5个项目共98 列车订单,成为大马轨道交通装备发展最大的推动者。
China is on track to build high-speed rail in just about every corner of the world