172 new type counter-terrorism vehicles exported to Gulf state
172 new type counter-terrorism vehicles exported to Gulf state
This 4 × 4 vehicles is developped by Inner Mongolia First Machines Group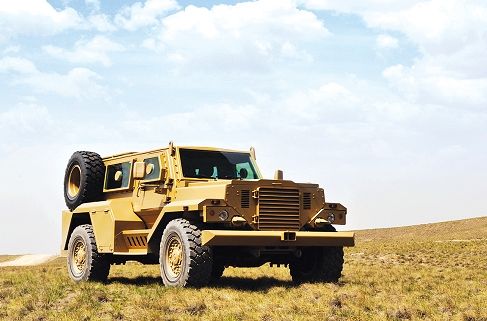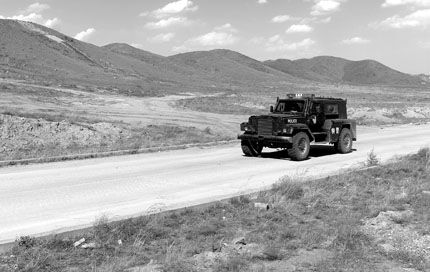 中国向海湾某国出口172辆新型防暴车 性能超悍马
由内蒙古一机集团研制生产的4×4特种车喜获172台外贸订单,金额达2亿多元,实现了该车订单零的突破。此订单的签订,标志着内蒙古一机集团研制生产的特种车辆从产业化、市场化方面实现新突破,为特种车辆进入民用市场奠定了基础,成为公司新的经济增长点,也带动了新兴板块的良性发展。
China agreed to sell 150 VP11 4×4 Mine-Resistant Ambush Protected vehicles to the United Arab Emirates during the 10th China International Aviation & Aerospace Exhibition which took place in Zhuhai in southern China's Guangdong province between Nov. 11-16 this year, reports the Beijing-based Weapon Magazine.
It was the first time China North Industries Corporation (Norinco) revealed the VP11 to the public. The vehicle has a monocoque V-shaped hull with external lightweight armor, and internal spall liners. Built with blast mitigation materials, the vehicle is capable of protecting its crew from the explosion of heavy mines under the hull or wheels, the Chinese military magazine reported.
A source from the Norinco said that the VP11 offers high level protection with good cross-country mobility and fire power. The V-shaped hull is designed to increase the chances of the vehicle and crew surviving by deflecting blasts from a landmine or IED. Xiao Ning, the chief editor of Weapon Magazine, said that China has successfully sold 150 VP11 vehicles to the United Arab Emirates.
The vehicle is developed based on a 4×4 light truck chassis and is capable of carrying seven, including a driver, a commander and a gunner. It is developed to carry out counterinsurgency operations and is extremely suitable for the combat environment in the Middle East. A remote weapon station could be seen mounted on the roof of the crew compartment during the Zhuhai Airshow. Four smoke grenade dischargers are mounted on each side at the top of the hull as well.