BMW Group to build new MINI Hatch also at VDL Nedcar
Now this is good news for Holland, especially NedCar workers.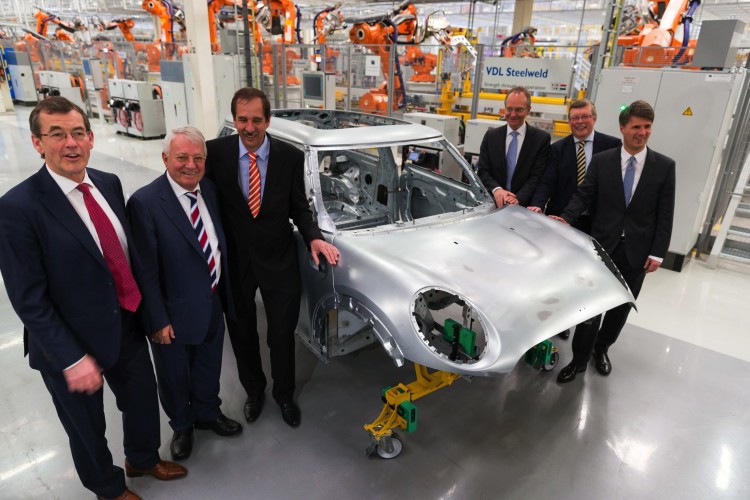 In 2013, 303,177 MINI vehicles were produced. Plant Oxford produced 175,986 MINI Hatch, Convertible, Clubman, Clubvan, Roadster and Coupé models. An additional 125,559 MINI Countryman and MINI Paceman models were built by the contract manufacturer MSF in Graz, Austria plus additional 1,632 units in other plants. Since the relaunch of the brand in 2001, nearly 2.8 million MINI vehicles have been produced.
宝马集团日前宣布,该公司今年夏天将开始通过位于荷兰的前三菱工厂投产MINI,以便满足该品牌不断攀升的市场需求。
目前宝马位于英国的牛津工厂是MINI品牌的主要生产基地,2013年总计生产了175,986辆MINI车型,在303,177的全球总产量中超出一半比例。
此外,宝马之前还与麦格纳斯太尔签署了承包生产协议,由后者通过奥地利格拉茨(Graz)工厂投产两款MINI品牌车型。然而本月初宝马宣布,上述关于MINI品牌的生产协议将于2016年终止,产能将被分散至英国与荷兰。
位于荷兰的NedCar工厂之前隶属于三菱汽车,2012年底被后者以1欧元的象征价格售予荷兰VDL公司。从今年夏天开始,NedCar工厂将开始投产MINI品牌汽车,今年的产量规模将突破五位数,工厂中1,500名员工将负责这一业务。
"MINI品牌正呈现大幅增长态势",宝马生产业务负责人Harald Krueger表示:"这正是我们除了牛津工厂以外需要额外产能的原因,从中期的未来看,牛津工厂每年的MINI产量将保持在大约26万辆。"