BYD Qin Dual Model sedan on sale $30,000 300HP 480Nm
BYD Qin Dual Model sedan on sale $30,000
Twin Engines:
Electric Engine + 1.6L Turbo
Dual Mode:
Pure Electric or Hybrid
Combined:
217KW (300HP)
480Nm
5.6 seconds to 100km/h
LWH: 4740/1770/1480
Range 70KM pure electric driving
时速从零起步到百公里只用5.9秒,纯电模式续航超过70公里,售价18.98-20.98万元
中央财政补贴3.5万元,以深圳为例,地方补贴按1:1计算,一辆排量1.5升、售价18.98万元的插电混合动力"秦"的终端售价可以直降到11.98万元。这样的定价只有丰田国产普锐斯22.98万元售价的一半,也只有特斯拉Model S进口到中国后可能高达百万元售价的十分之一。
比亚迪为"秦"定制了"6年或15万公里"的超长质保期,并承诺"秦"搭载的磷酸铁锂电池组"电芯终生保修"。
Got to laught at the comments in the car, so fast the BYD QIN
http://www.youtube.com/watch?v=XU6oNrLx7k8
双擎双模 比亚迪秦
自2012年北京车展首次亮相以来,比亚迪秦就以0-100公里/小时加速5.9秒、百公里油耗1.6升等产品亮点为媒体和消费者广泛关注,这都得益于秦所搭载的双擎双模技术。双擎双模即DMⅡ代技术,是在比亚迪第一款双模电动车F3DM的DMⅠ代技术上全面整合,提升关键部件性能的基础上历时5年研发而成。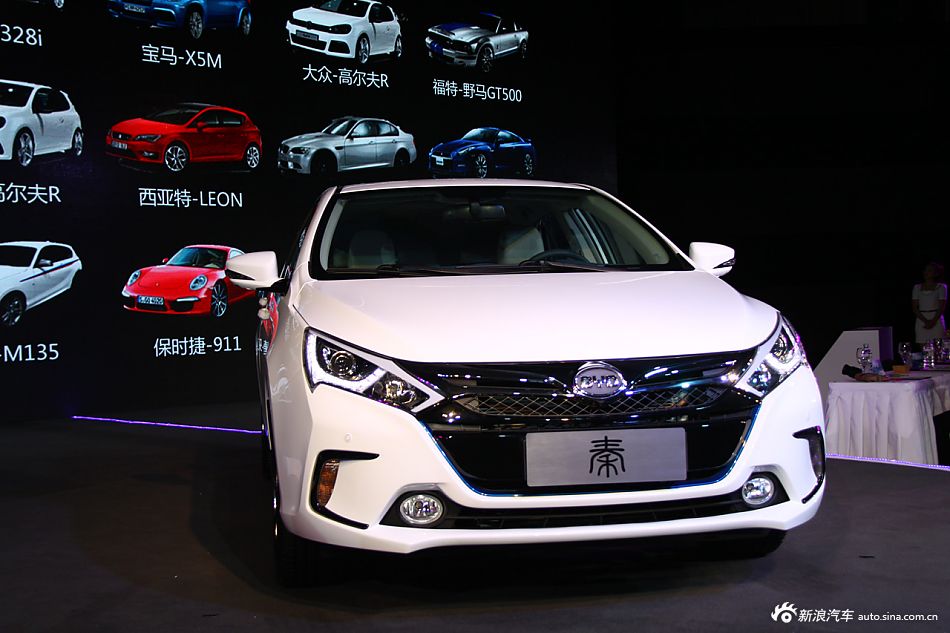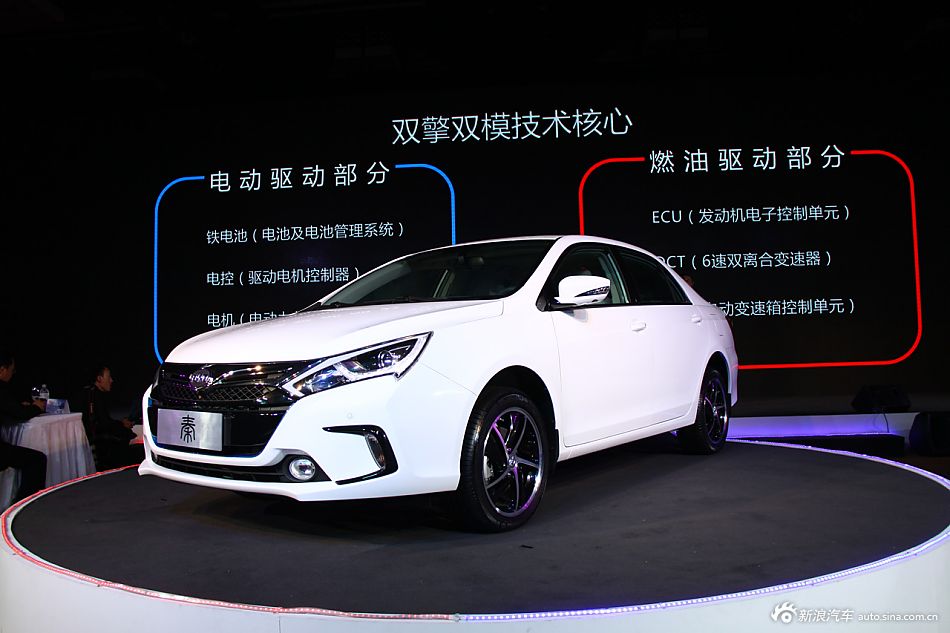 所谓双擎,即秦的动力总成采用并联模式,集高电压高转速电机以及1.5TID黄金动力总成于一身,在混合动力模式下,能爆发出479Nm的总扭矩和217kW的总功率,最高车速超过185km/h。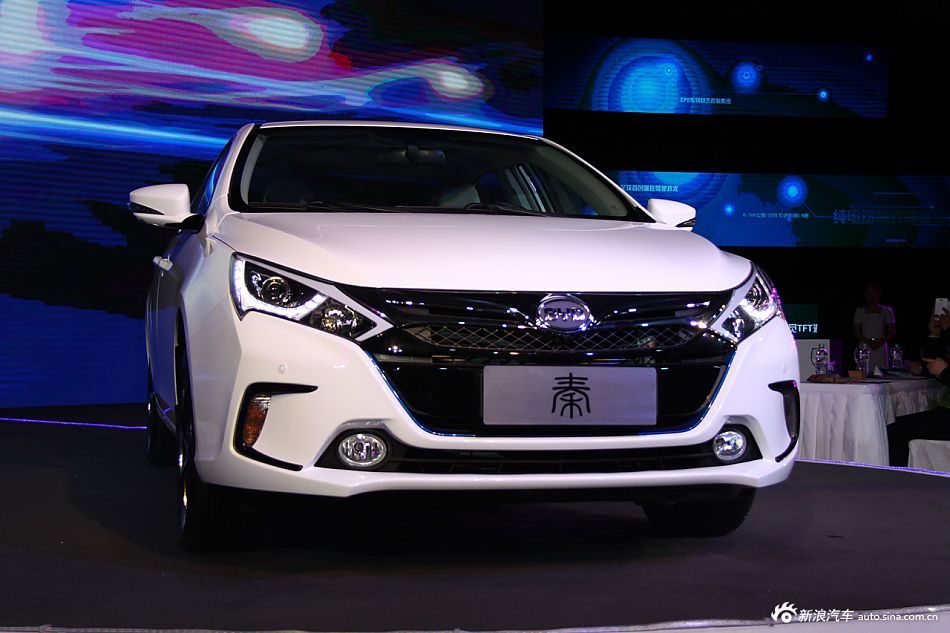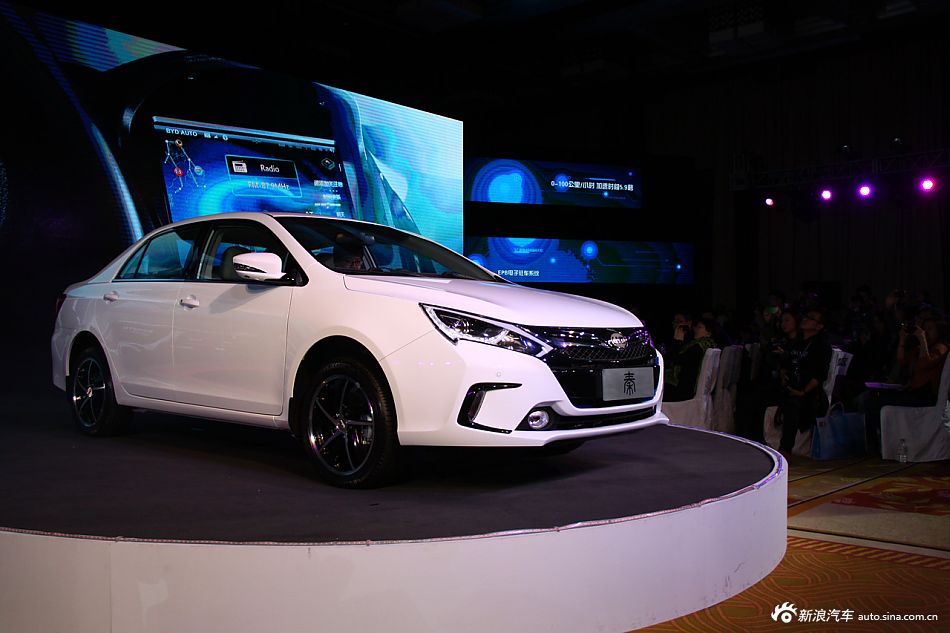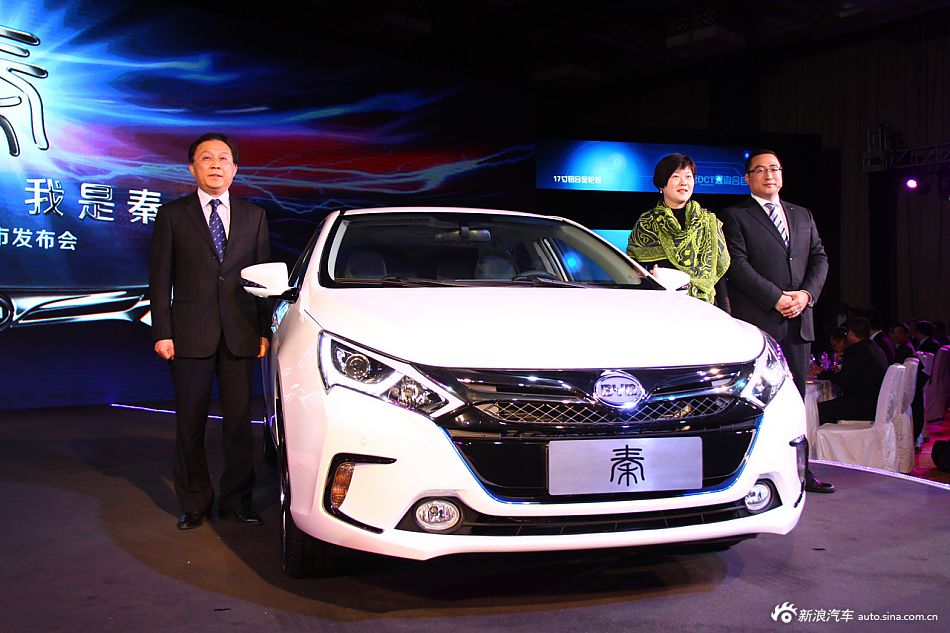 秦搭载的驱动电机额定电压为480V,最高转速可达12000r/m,最大功率达到110KW,最大扭矩250Nm。电机效率94%的高效区覆盖了2000rpm-10000rpm范围,提高了电机恒功率转速的范围。
  1.5TID黄金动力总成集涡轮增压、缸内直喷、六速手自一体DCT双离合自动变速器于一身,能在很宽的转速范围内输出最大扭矩,已经搭载在比亚迪速锐、思锐、G6等车型上,单独运行都足以满足普通中级车的动力需求。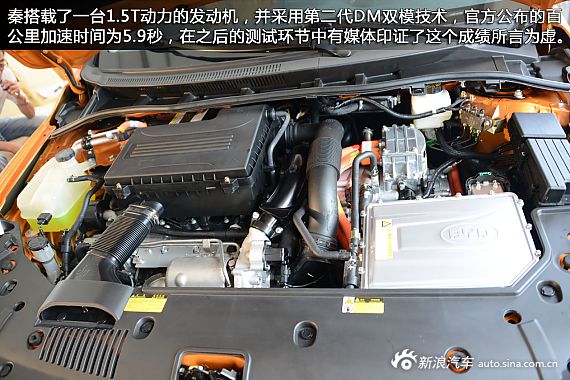 2013
In 17th December, "Qin", the first model of BYD in private new energy vehicles had come into the market. A month ago, BYD delayed the launching of "Qin" as to wait for more detailed subsidy policy. But until the launching of "Qin" a month later, the government doesn't release the policy. A analyst of new energy vehicles said, "The only effect of launching a month later is the attention of "Qin" has been increased a lot." In new subsidy policy of government towards new energy vehicles, the amount for plug-in hybrid has decreased from 50,000 to 35,000. At present, only the government of Shenzhen has confirmed to use the same policy as national policy. That means, "Qin" could only get the subsidy of 70,000 in Shenzhen and 35,000 in other cities.
BYD staff said to reporter in conference, "It is difficult to find a competitor for "Qin" in technology and price." For BYD, the enterprise hopes private new energy vehicles could support the sales starting from "Qin". It is said "Qin" has got nearly 3000 orders after receiving booking. The distributors are satisfied with the orders and full of hope about "Qin".
The prices of 2 models of "Qin" are 189,800 Yuan and 209,800 Yuan respectively. After the deduction of 35,000 from national subsidy policy, the final prices are 154,800 Yuan and 174,800 Yuan. Mr. Jia, a automobile analyst, said one of the meanings of this model is to reduce the price of new energy vehicles to less than 20,000.
It is a good price indeed for plug-in hybrid. Especially for Shenzhen market, the final price after subsidy is only 119,800 Yuan. In fact, the competition in the scope from 154,800 to 174,800 is fierce in traditional automobile market. The sales of self-owned brand are dismal. It is quite hard for BYD to use plug-in hybrid vehicles to break out in this scope. BYD also provide a lot of quality policies for customer and will launch "Tang" in next year.
In subsidy policies for new energy vehicles of Beijing & Shanghai, the hybrid model doesn't enjoy related preferential policies. Before the launching of "Qin", BYD hopes local governments could increase the subsidy for hybrid model and non-local brand. It is not obvious at present. So the target of "Qin" is most of second & third tier cities whose subsidy policies includes hybrid model.
 "搭载在'秦'上的比亚迪DMⅡ代双擎双模系统,呈现出的动力相当于4.0升排量的汽油发动机车型,但在油耗和使用成本上则大幅降低。"比亚迪销售公司总经理侯雁告诉记者,按照国际上通行的插电式混合动力汽车油耗计算公式,"秦"百公里综合油耗仅为1.6升。

  这一油耗指标也低于丰田第三代插电混动普锐斯创下的2.1升超低油耗纪录。不过,去年已经在海外上市的插电普锐斯,售价却比"秦"贵出50%以上。以英国为例,纯电驱动续航里程只有25公里的插电普锐斯在英国售价为3万英镑,相当于人民币30万元。对比之下,"秦"的性价比明显占优势。