China Wins Robot World Cup Soccer 2013
Yesterday China won the Robot World Cup Soccer 2013 against The Netherlands in a thrilling match that resulted in a 2-3 win for China.
The Robot World Cup Soccer was held in Eindhoven, The Netherlands, which defended its Robot World Cup title of last year.
During the RoboCup 2500 contestants from 40 countries competed in 15 competitions with various types of computerized soccer robots, healthcare robots, rescue robots and dance robots.
In the Robot World Cup Soccer final on yesterday the Dutch robots weren't up against the Chinese team "Water" from Beijing. Within a minute the Chinese team scored a goal. The Dutch made an equalizer before half-time, yet in the second half team Water scored again. Literally in the last seconds of the match the Dutch scored its second equalizer. During stoppage time China scored a third goal which won them the Robot World Cup Soccer 2013.
The soccer robots were built by around 1300 contestants that came from countries as China, Japan, The United States, Germany Portugal and Iran. The robots were programmed not to be controlled by any human. The robots played autonomously in teams of five robots.
Many technicians think that during the course of this century computerized robots might compete and win against humans.
About Robot Soccer:

经过数天激烈比拼,2013年机器人世界杯足球赛30日在荷兰埃因霍温落幕。中国北京信息科技大学"水之队"成为本届世界杯最大黑马,在当天进行的中型组决赛中以3:2击败东道主埃因霍温科技大学队夺冠,在人工智能领域率先圆了中国足球的冠军梦。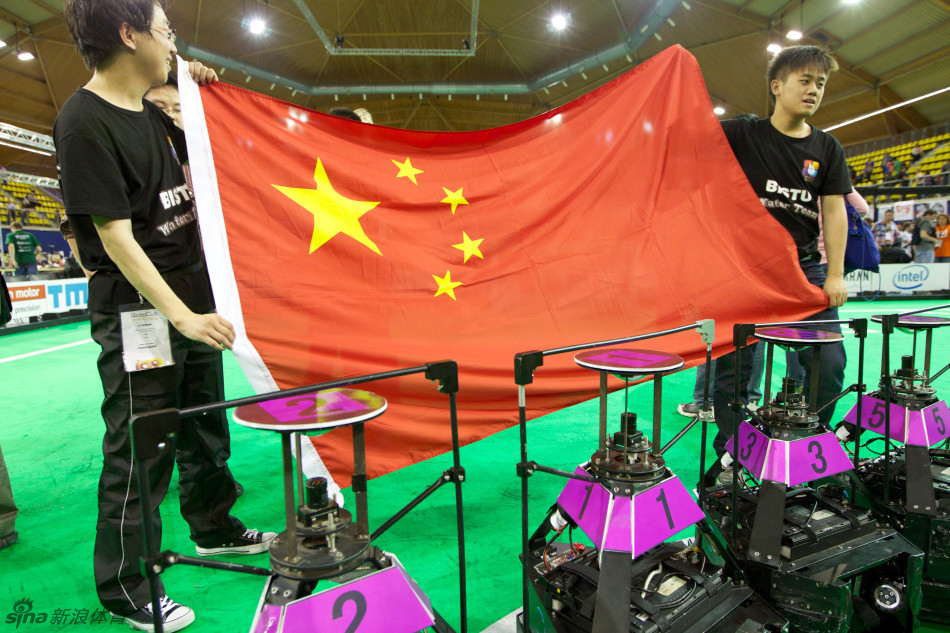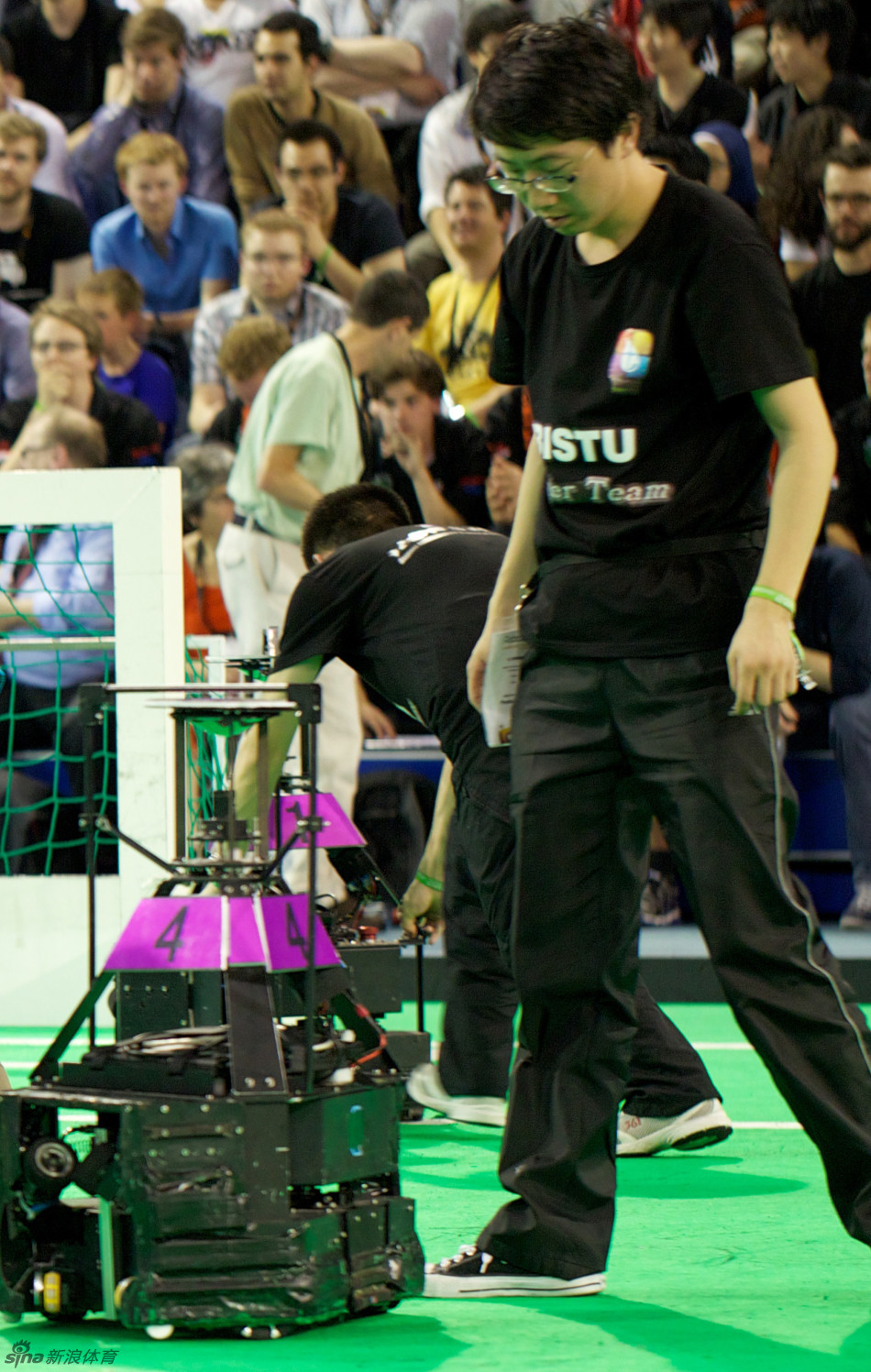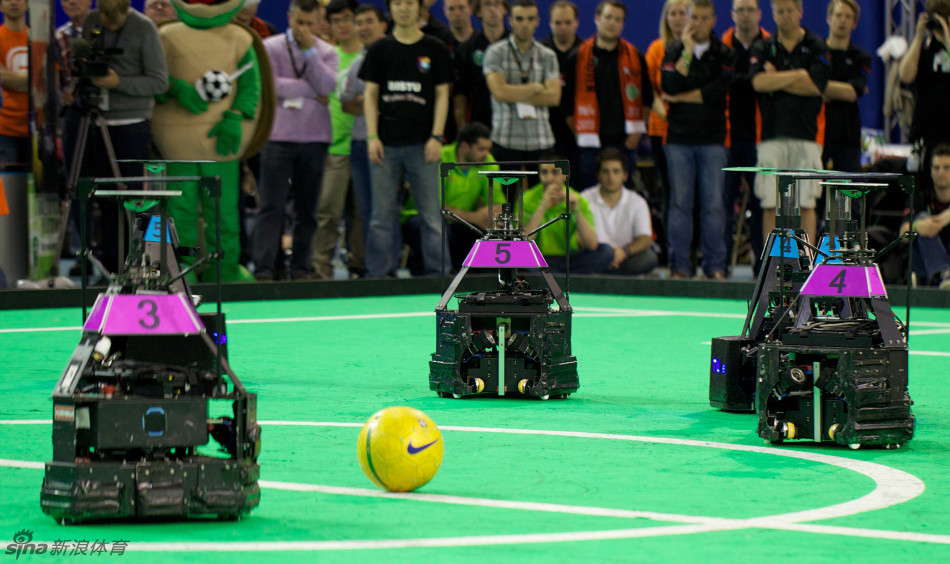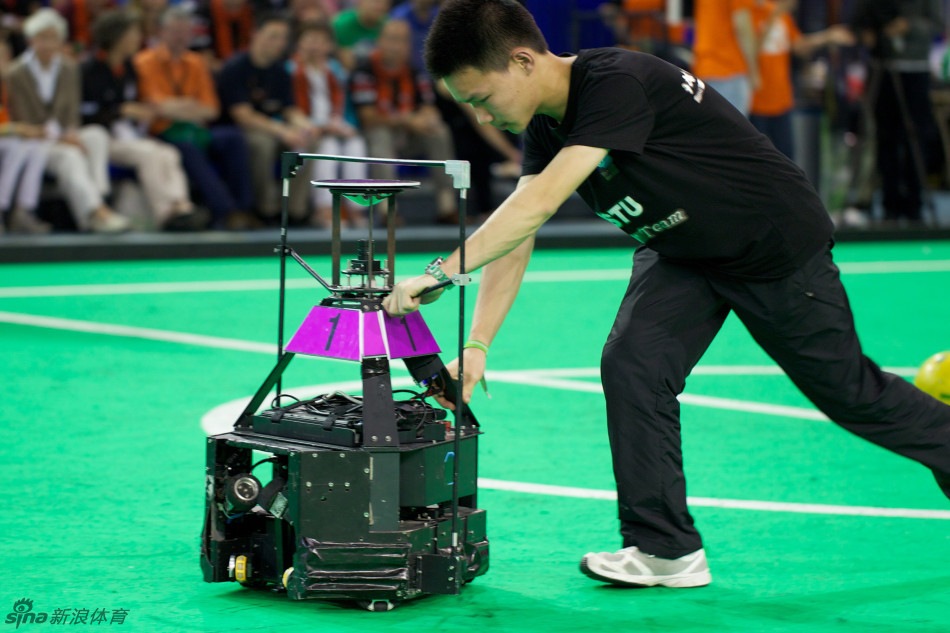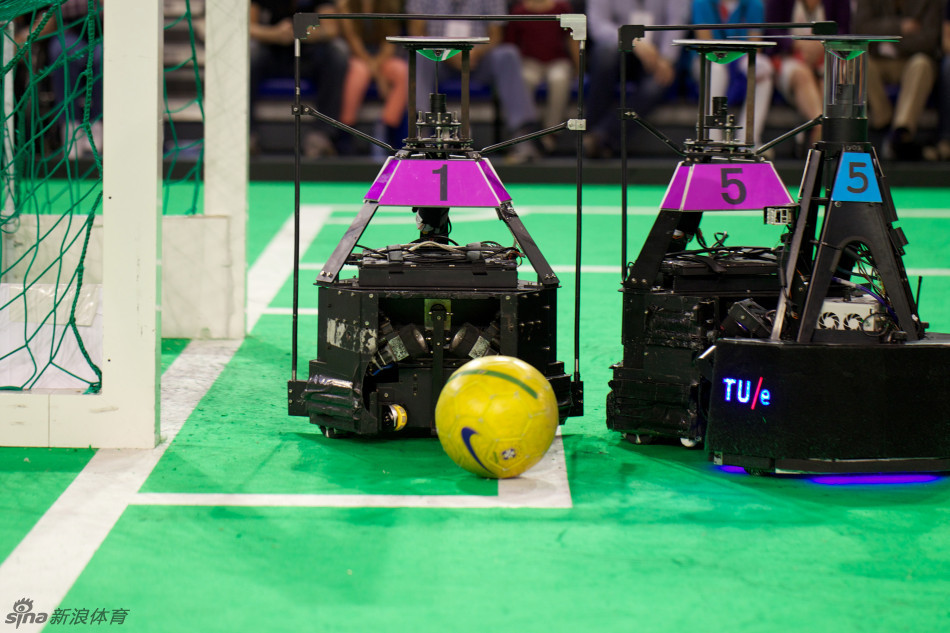 埃因霍温科技大学队以未失一球的不败战绩进入决赛,这支卫冕冠军队伍此番拥有天时、地利、人和,成为当然的夺冠热门。但是"水之队"在数千名观众面前上演了"绝杀"好戏,在正赛战成2:2平之后,加时赛以"金球"夺走冠军奖杯。
  埃因霍温市市长罗布·范海泽尔为当天的决赛开球。上半场比赛中,"水之队"率先破门,但东道主很快扳平。下半场比赛重演了这一幕,"水之队"再度攻入一球领先之后,对手再度将比分扳平。但在随后的加时赛中,北京信息科技大学的机器人球员没有给对手机会,以一记漂亮的射门"金球"取胜。
  机器人世界杯始于1997年,如今已经成为各国展示人工智能最新进展和进行人工智能技术交流的重要平台。本届比赛共有美国、德国、巴西、西班牙、意大利、中国等约40个国家和地区的2500名"选手"参赛,在机器人足球、机器人搜救、机器人家居服务、机器人技能展示等多个领域一决高下。
  在其中的机器人足球比赛中,共有二维模拟、三维模拟、小型组、中型组等多个项目。在此番中国学子夺冠的中型组比赛中,每场比赛双方各有5名身高约80厘米的机器人球员,在一块18米×12米的室内场地进行比赛。这些机器人球员均配有传感器和内置电脑,可借助无线通信系统与队友"交流"或接受裁判指令。
  据悉,下届比赛将在巴西举行。