[Oil Import] Largest oil exporters to China in 2011
The list of top 10 countries which export the biggest crude oil amount to China in 2011.
The largest crude oil exporters to China in 2011
Saudi Arabia: 50 million tons
Angola: 30 million tons
Iran: 27 million tons
Russia: 20 million tons
Oman: 18 million tons
Iraq: 14 million tons
Sudan: 13 million tons
Venezuela: 12 million tons
Kazakhstan: 11 million tons
Kuwait: 10 million tons
Above picture says the railway route from Pakistan is not possible in 2009.
But things change fast.
In 2013 Chinese company gets the control of the Gwadar port, so it becomes quite possible that China can build a oil transport route from Gwadar port to China.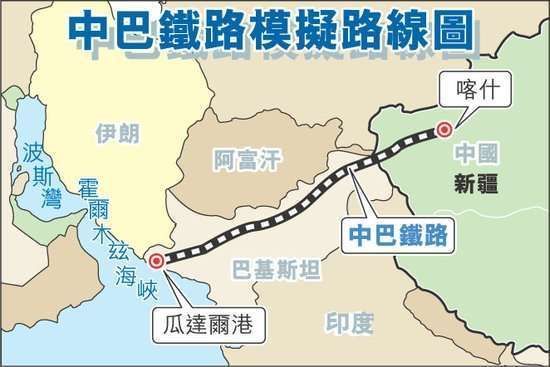 瓜达尔港位置示意图
【环球时报综合报道】在一场总统亲自见证的签约仪式上,巴基斯坦2月18日高调向世界宣布中国公司正式接过瓜达尔港的经营权。