Will Geely take over 100% control of Manganese Bronze? Done.
2012.12.15: Today a Chinese report says that Geely is well considering taking over 100% control of the London Taxi maker Manganese Bronze.
中国经营报12月15日报道 "圣诞节后,或许会有消息!"12月3日,吉利汽车(00175.HK)一位不愿透露姓名的高管对《中国经营报》记者表示:"在英国锰铜(MNGS.L)进入破产清算之后,吉利汽车已经做出全资收购英国锰铜的计划方案。"
2012年10月12日,以生产伦敦出租车闻名的英国锰铜宣布TX4出租车因为转向故障进行召回。面临巨额的召回费用,已经连续多年亏损的英国锰铜在寻求第二大股东吉利汽车的帮助遭拒之下,只能够选择进入破产保护程序。然而,就在英国锰铜进入破产保护程序后,当时拒绝救援的吉利汽车如今却准备出手了。
Maker of London black taxis had not turned a profit since 2007
Geely, which also owns the much larger Swedish carmaker Volvo, was unwilling to do this on terms the company could reasonably repay.
"Geely's decision not to step in to rescue them is likely based on the financial risk that doing so would entail," said Bill Russo, president of Synergistics, an auto consultancy in Beijing.
Yang Xueliang, Geely's chief public relations officer, said that production of the black cabs in Shanghai would not be suspended.
"We believe the brand, with a long history, good reputation and unique positioning as a professional cab, still has great market potential," he said.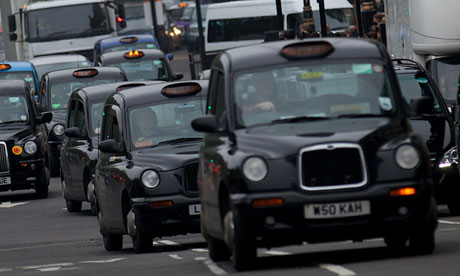 吉利海外并购大事记
2006年 吉利正式控股英国锰铜控股公司
2009年 吉利收购了全球第二大汽车自动变速器公司DSI
2010年 吉利收购瑞典沃尔沃轿车的全部股权