J-10B: The upgraded version of J-10 (AESA Radar) + J-10S (Twin seats) + TVC engine
Since J-10B's maiden flight in Dec 2008, the development on this J-10 variant seems to be stuck in low gear. But today they displayed the new pictures of the J-10B test flights.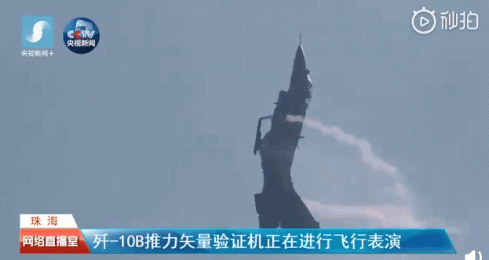 5000—6000万美元
2013.12:
近日,距首飞5年后,中航工业成飞的一架编号101的歼-10B开始了交付试飞,101号机是首架下线的歼10B战斗机量产型,这表明歼10B型战机已经完成定型试验,正式投入批量生产,即将进入中国航空兵部队服役。
从外形上来看,歼-10B相对于歼-10A的改进幅度很大,性能提升比较显著。除了改用DSI进气道以外,机头雷达也应该是有源相控阵雷达 (AESA),此外有消息称歼-10B采用了更新的机载设备,比如头盔式显示系统(HMDS)、红外搜索和跟踪系统(IRST)等。随着国产三代半系列战机的服役,中国空中力量可以保证在歼20、歼31装备前对周边三代机形成技术优势。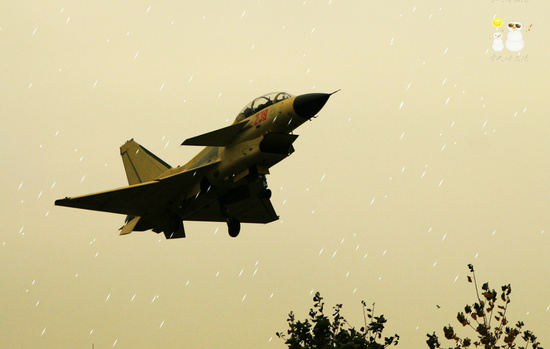 The new J-10B version of Chengdu's canard fighter is fitted with an electronically scanned array radar.
The J-10B is interesting because it represents a major block change to what is itself a relatively new design. The most visible change is the diverterless supersonic inlet — a feature that is usually associated with front-sector radar cross-section reduction. (The DSI was originally developed for an improved F-16 design.) In the J-10B's case, it may also be a less costly and less noisy alternative to the strut-braced mixed-compression ramp on the original design — but the latest J-10B photos also show the telltale tint of a metallic-treated canopy.
Other changes include what appears to be a new electronic warfare system with larger antennas in underwing fairings and a fin-tip housing, and a missile approach/launch warning system. A standard J-10 has also been seen with twin-rail launchers for PL-12 missiles.
歼10B保留了歼10A兼顾亚音速和跨音速机动、高敏捷性和具备良好超音速拦射性能的全动鸭式布局方案,采用最先进的相控阵机载雷达与光电传感器相配合,采用全面升级的电子对抗装备,并且在进气道设计上对于空战发生概率最大的亚音速和跨音速段进行了优化。通过这样的改进措施,歼10B弥补了歼10A的性能短板,进一步发挥了歼10原有总体方案的性能优点,综合性能在国际四代改型战斗机中处于较好的水平,无疑满足了新时期中国航空兵对于空优作战的新要求。
美国军事专家理查德·费希尔认为,歼-10B是一种配备了现代化机载设备(尤其是雷达系统)的"三代半"战斗机,这种战斗机即将交付中国空军。即使巴基斯坦无法成为售价5000—6000万美元的歼-10B的首个买家,像委内瑞拉、阿根廷、秘鲁、马来西亚和印度尼西亚这样的国家也会对这种价格适中的多用途战机产生浓厚兴趣。