Volvo agrees to transfer technology to Geely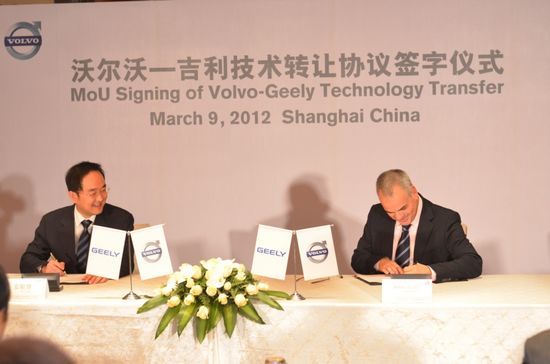 Volvo has signed a technology transfer agreement with Geely Automobile last week, the Beijing News reported today, quoting a statement from Geely Holding Group. Geely will use the Swedish manufacturer's state-of-the-art technology to build new high-end models.
This marks the first time Volvo and Geely have signed this kind of official technology cooperation agreement since the former was acquired by the latter. Reportedly, Geely will make full use of Volvo technology for use in building new high-end models. The two sides will conduct joint development of low emission, high efficiency environmental friendly engines and platforms, as well as hybrid and electric vehicle drive train technology.