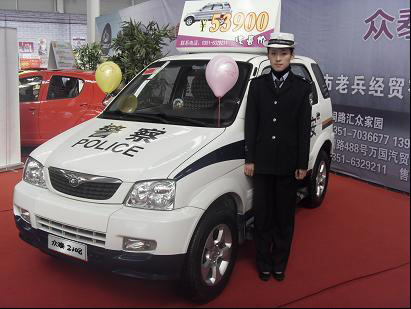 KATHMANDU, MAR 14 2011
The Constant Business Group (CBG), authorised distributor of Zotye International Automobiles of China in Nepal, unveiled the Zotye Nomad mini sports utility vehicle (SUV) amid a function on Monday.
The Zotye Nomad is equipped with a 1,500 cc petrol engine with 16 valves and a multi-point electric fuel injection system. The Zotye Nomad is capable of producing a peak power of 78 PS at 6,000 rpm, and a maximum torque output of 134 N'm at 4,500 rpm. It has a maximum speed of 145 km per hour.
According to Bhusan Shrestha, senior business development manager at the CBG, the Zotye Nomad is well suited for Nepali roads. "The Nomad is designed for off-road and terrain, and it is compatible with Nepali roads," said Shrestha. "Due to its high ground clearance, it can easily move over any kind of terrain."
The Zotye Nomad is 3,970 mm long, 1,570 mm wide and 1,733 mm tall. It has a ground clearance of 200 mm.
"As the market price of the Zotye Nomad is competitive in its segment, we expect to attract medium class people," said Shrestha. The Zotye Nomad has a price tag of Rs 2.45 million.
The vehicle has safety features like anti-brake system (ABS), over-speed alarm (120 km per hour), high anti-impact steel girder and children's lock. Shrestha said that the automobile's air conditioner, central lock system, in-built CD player and proper lighting system ensured a comfortable ride.
The Zotye Nomad comes in seven colours—pure white, crystal silver, light black, pure red, light blue, dark blue and bright black.
Zotye International, China has been manufacturing automobiles since 1983. Its products are marketed in 31 countries around the world. Zotye cars became available in Nepal three years ago.
Shuva Motors, the CBG showroom is situated at Naxal, Kathmandu. Servicing and after sales service are provided by Lumori Motors, Balaju. Zotye automobiles are sold in Pokhara by Gandaki Trade House and in Butwal by Baraha Auto Traders and Samridhhi Enterprises.