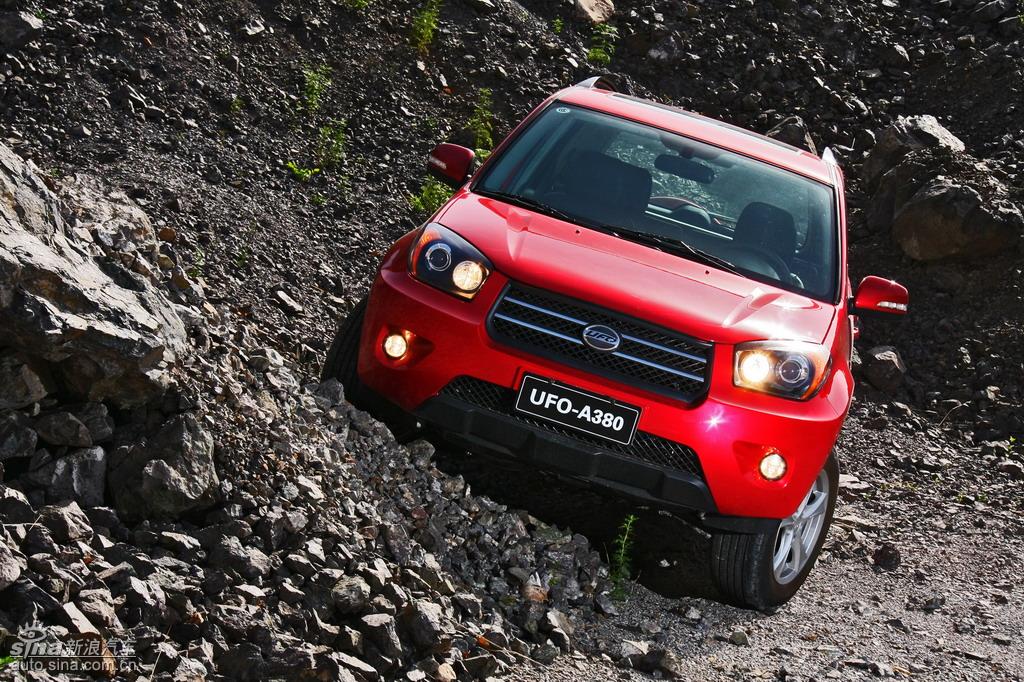 "Welcome Jonway", and good news it is; the new Jonway A380 has been officially listed on the Chinese car market, price starts 80.800 yuan and ends at 99.700 yuan.
Jonway Automobile is a small carmaker from Zhejiang Province. They started with cheap pickup trucks and agricultural SUV's and then went into 'real' passenger cars. Jonway got infamous in the early 00′s with the UFO which looked exactly like a 3-door Toyota RAV4. The first A380 looked exactly like a 5-door RAV4… The new car however that you see here on these pics has a little bit more style of its own.
Big screen, shiny fake chrome!, that is what the Chinese car buyers likes, and so gets. Engines are sourced from Mitsubishi: 1.6, 1.8 or 2.o. Transmission: 5-speed manual or 5-speed automatic. The A380 is FWD only.
 永源汽车A380新车发布会于3月8日在杭州千岛湖畔举行。这款由新兴自主品牌打造的新款城市SUV将会在4月份正式上市,预计售价区间为8.08-9.97万元,具体价格会在正式上市后公布。浙江省永源汽车筹建于2003年,永源汽车以SUV、MPV、跨界车为主营方向,并将新能源汽车的研发,并与美国ZAP公司建立合作关系。此次发布的新A380共分为1.6MT、1.8AT、和2.0MT三种排量,拥有玛瑙灰、闪族黑、钻石银、珍珠白、炫丽橙、绚丽红、艾美紫、巧克力、沙漠黄等共计12种颜色可供选择。