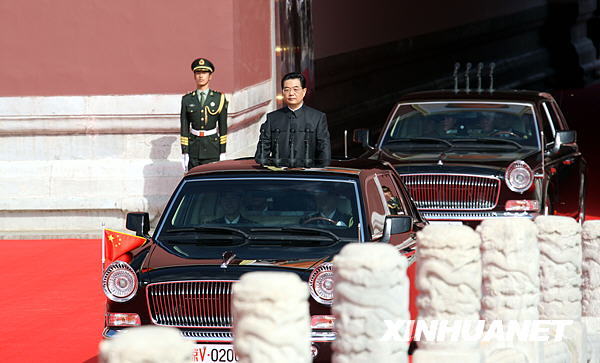 President's Red Flag limo to be bulk-produced
The new Hongqi (Red Flag) HQE limo which President Hu Jintao rode in to inspect a military parade across Chang'an Avenue in Beijing, on China's October 1 National Day this year, will now go into mass production, the China Youth Daily reported yesterday.
The production cost of the bulletproof sedan, by China's auto giant FAW Group, is reportedly about 4 million yuan ($586,000) each. Measuring 6.4m in length and weighing 4.5 tons, the D-Class HQE super luxury limousine boasts the FAW-developed CA12GV 6.0-liter engine. The parade car will be priced at 8 million yuan.
The state-of-the-art limo took two years to plan and manufacture, according to its maker FAW. Only 17 were produced as the first batch, seven of them used at the National Day parade. The designers have gone to great lengths to incorporate a distinctive Chinese feel to this luxury HQE sedan model.
"For instance, the radiator grille is in the shape of a Chinese folding fan, and the tail light is like an ancient palace lantern," said Mr. Guo Shijun, head of the Hongqi manufacturing department at FAW.
The homegrown Hongqi limo has been favored as the car of choice for China's many national day parades, with the first-generation of the sedan used in the celebrations of 1959.
The new Hongqi car that graced the military parade of New China's 60th National Day this year belongs to the fourth generation.
"Greetings, comrades!" Hu, wearing a high-collared Mao suit, saluted troops through a microphone.
"Greetings, leader!" Loudly replied the soldiers in brand new uniforms. Hu then said "Comrades, you are working hard!" And the troops replied: "We serve the people!"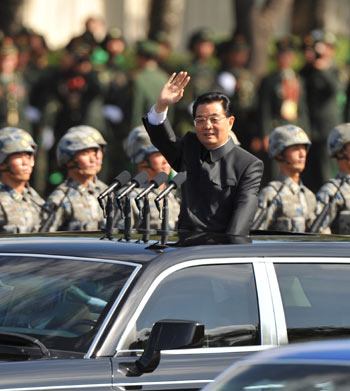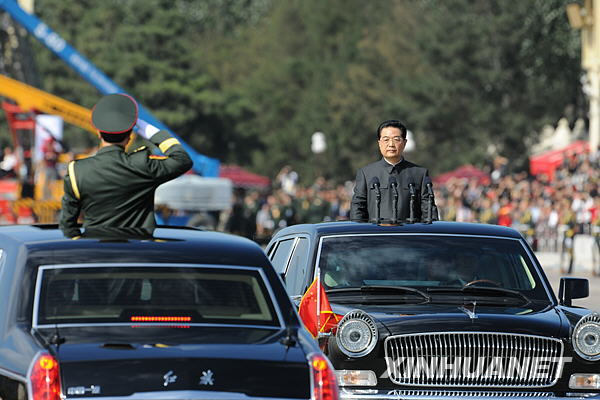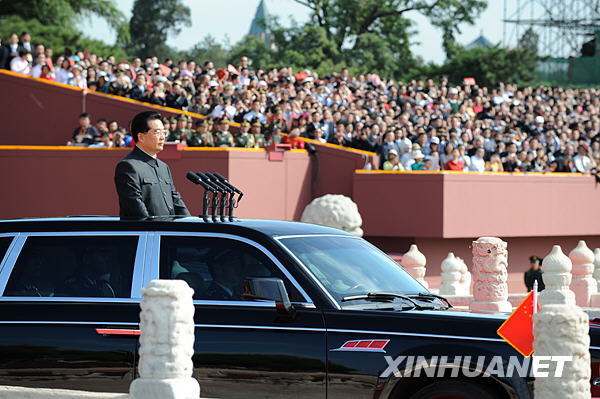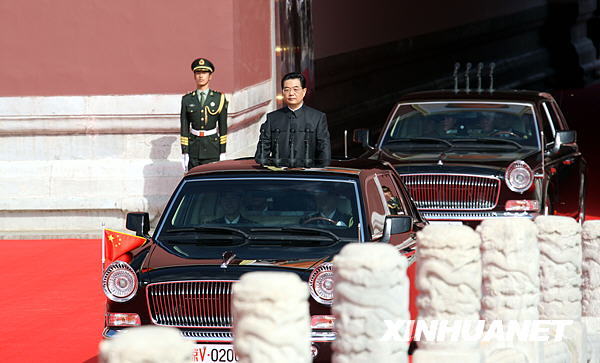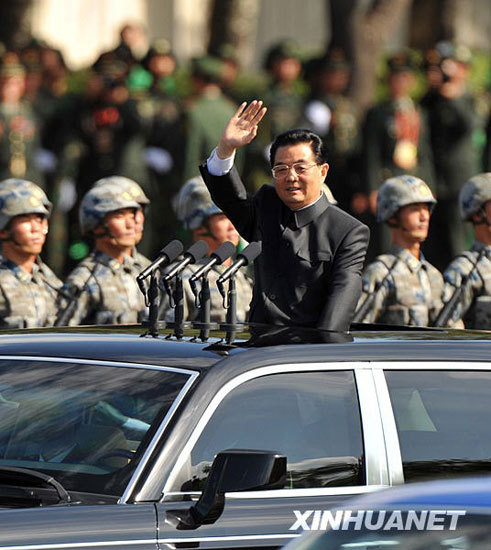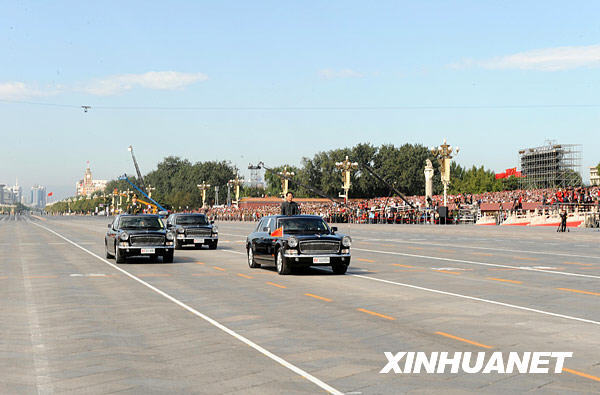 Beijing 2010:Redflag HQE