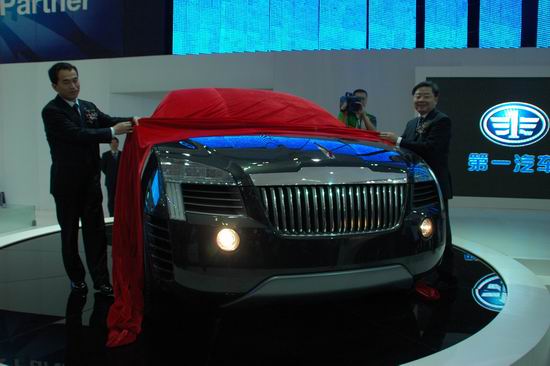 FAW, one of China's leading carmakers and the longtime partner of Audi, Mazda, Toyota and Volkswagen, presented its Hongqi SUV at the 2008 Beijing Auto Show. The upscale Hongqi (Red Flag) lineup is one of the company's own homegrown brands; another is the midrange Benteng, also known as Besturn.
Unveiled with little fanfare and scant details, this luxurious SUV concept appears aimed at such premium European entries as the Audi Q7 and the BMW X5.
No word yet on FAW's production plans, but the speculation in the Chinese media is that the company's new 6.0-liter V12 could be shoehorned under the hood.