As with Chery, Geely plan on marching into the premium segment with their own offerings from their own sub brands. Geelys effort is the Emgrand EC718 with a 1.8L engine, quite a step down from the Riich G5's 2.0T effort. Pricing of the Emgrand EC718 is expected to be considerably lower than the Riich G5, the Emgrand starts at just over 80,000rmb and ends at 111,800rmb.
The Geely Emgrand EC718 measures Length x Width x Height 4635mm/1789mm/1470mm and has a wheel base of 2650mm. The engine power is Geely's own self developed 1.8L unit that gives out 102KW at 6000rpm and has a max torque of 172Nm at 4200rpm.
Apparently the new Emgrand branding is supposed to indicate Geely's entry into the premium segment, and represents 'luxury, steadiness, and power' and will also embody 'Chinese Wisdom, World Quality'
Got to say this is a nice car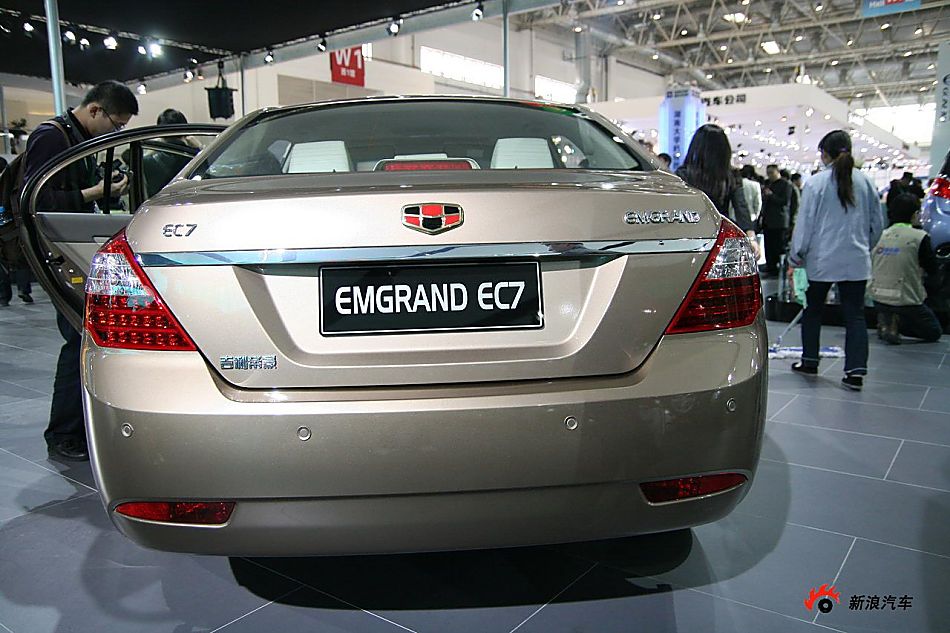 The sedan with the longest wheelbase in Geely's history was officially scheduled for release in China next month, bringing with it "luxury, steadiness and power," as the manufacturer says. If you got tired of seeing Geely-made clones of European models, than the EC718 will be, again, as Geely says, the "first global model developed independently by Geely."
According to theautochannel.com, the EC718 will be powered by a brand new 4G-N series gasoline engine, which makes use of a exhaust dual-variable valve timing system, a feat which in turn makes it Euro 6 emission standard compliant.
The Chinese manufacturer, lacking any other point of comparison, took the EC718 and place it along side the Toyota Corolla. The Geely sedan has a 50 mm longer wheelbase, is 29 mm wider and 95 mm longer.
Geely says the car was designed to meet every European and American standards in safety, emissions and material recycling. "This model takes the advantage of low cost that is the key feature of Japan and Korea model, as well as high quality requirement in European market with little risk of design," Geely said in a release.
The new Geely Sedan will enter production at the Ningbo Base facility. Geely again assures us the plant is equipped with state-of-the-art technology, as it adopts molds from Japan Fuji and painting line similar to Brilliance BMW, again to insure the EC718 meets European standards.
Geely is also preparing a hatchback version of the EC718, set to be released in the near future. On the other hand, what we did understand from Geely's announcement of the new sedan is that it meets all European standards. It comes in China this August and we are left to wonder if an European bound EC718 isn't already in the works…