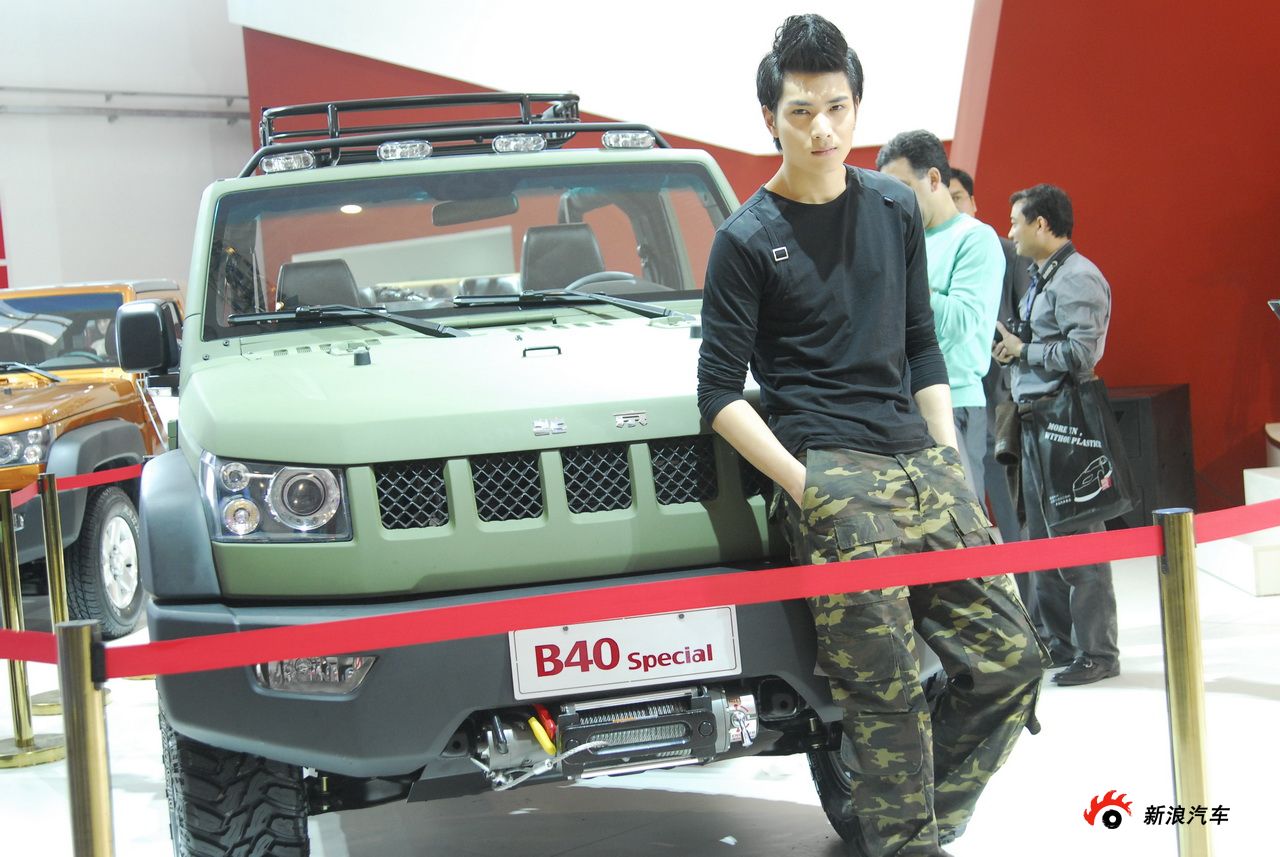 It took BAW (Beijing Auto Works, Beiqi) two years to get the 2008 concept in production. The B40 will debut at the Beijing Auto Show next Friday. The name stayed, as did all the concept's lines. The B40 loox like a modern interpretation of the ancient Jeep Wrangler, Jeep once was in a joint venture with BAW, called 'Beijing-Jeep'. However, they didn't make the Wrangler.
The B40's design is very likable and it's two-doors-only make sure it almost has no competition. There might be a reason for that; who will buy it? Still very brave of BAW to bring this wonderfull machine to the world. Engines likely 2.0 and 2.4 petrols.
Size: 4350×1843×1837, wheelbase is 2450. Engine an ancient 2.4 with 105kw@4800nm and 217nm@3500nm. Weight is 1850 kilo.
B40 Special